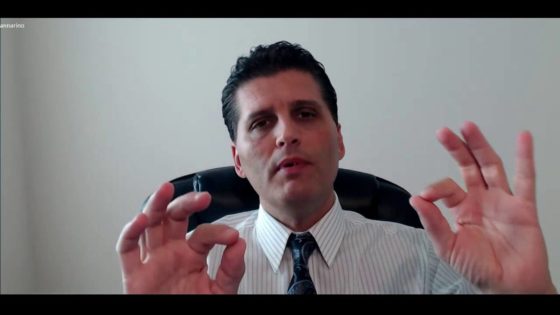 The stock market is going to be punished today, says Gregory Mannarino in his latest special report video.  Mannarino also warns that this coming financial crisis is going to be EPIC, so buckle up.
In case anyone hasn't noticed, the dollar is being collapsed by design.  As of now, it's officially on, and there's no going back. This coming financial crisis is going to be one for the history books, so "put on your seatbelts," says Mannarino. The banks are going to destroy everyone.
Greg Mannarino: The Fed Is "Trying To KILL What's Left Of The Middle Class"
"These banks have the world by the 'you know whats.' They can crush the global economy or the market. The global economy, which is the middle class, is already crushed, ok. They can destroy the stock market like this [snaps fingers.] ANd you can see it playing out right now. So all to of this is more than likely going to get brushed under the rug as it always does," Mannarino says of the banks controlling the world.
The banks and the government are "in bed" together, and this opens a bigger Pandora's box.  This is a corrupt system worth trillions of dollars and their ultimate goal is to own the world. "All of it is not in the interest of you," Mannarino reminds his viewers.
Greg Mannarino: It's Critical To Understand That The Goal Is "Full Control By The Federal Reserve"
Through this phony scamdemic, governments have amassed the power to control the public through fear and brainwashing, while the Federal Reserve (central bank) robs them blind. We have reached the point of no return with too many people asleep at the wheel. Well, unfortunately, be facing a financial crisis that will be one for the record books.
"People, buckle up. Put on your seat belts. This [financial crash] is going to be epic!" Mannarino adds to finish his market report.
If you follow Mannarino's advice, add old, silver, and cryptocurrency to what you already own now while the prices are low.