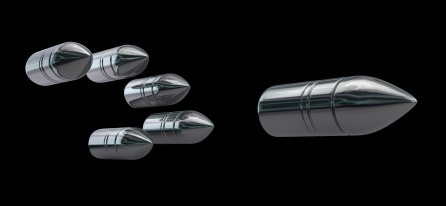 A couple of years ago we opined that the anti-gun establishment had found a loophole for the Second Amendment and that rather than targeting the banning of all firearms, they would instead turn their attention to ammunition.
The government's most recent efforts to reduce open market availability through taxation, individual purchase restrictions and a massive stockpiling effort by the Department of Homeland Security has forced ammunition prices to nearly triple, while also dwindling supplies of many popular calibers.
But they're not done yet.
In fact, they may have finally found a way to circumvent U.S.-based domestic production altogether.
The all-out attack on Americans' gun rights is now being taken to the next level.
The goal is to regulate all forms of ammunition out of existence, and they're starting with Doe Run, which is the last of America's domestic lead processing and manufacturing facilities.
Now, the only ore-to-lead producer in America… the largest in the Western world… has been shut down by EPA regulation.

EPA's regulatory uncertainty and an estimated $100 million to convert [to non-smelter manufacturing] caused the company to finally throw in the towel.

It's not just ammunition that's disappearing. American industry… American jobs…. are being regulated out of existence as well.

Lead's still going to be manufactured in China, but it'll be done without any environmental oversight, it'll be scarce, it'll be expensive, and we'll have fragile supply lines.

…

It's party of multi-pronged attack on ammunition.

Drying up the market by hoarding billions of rounds

Shutting down the market with background checks, registration, and banning of online sales
Environmental regulation to ban the use and manufacture of lead

And after we can no longer manufacture ammunition domestically we have the UN Arms Trade Treaty to stop the importation of ammunition.
…If you look at the multiple ways they're trying to remove all ammunition… not just certain guns they believe are dangerous… there's no question that this is about all-out gun control.
Doe Run is scheduled to layoff its workforce and close its doors before the end of the year.
With no more lead being processed in America, we are now completely dependent on our largest creditor, China, to supply the necessary base metals for ammunition production.
This will have the immediate effect of further limiting supplies, while also increasing prices, and we can expect this soon after Doe Run's closure this December.
Furthermore, in April of this year James Rawles of SurvivalBlog.com detailed new importation restrictions set forth in a Presidential Executive Action following the Sandy Hook elementary school shooting, which bans the importation of military surplus items that include magazines, firearms accessories and, of course, foreign ammunition.
Couple this with the implementation of U.N. "authorized" trade restrictions set forth in the new UN Arms Trade Treaty, and you can see where this is headed.
It is not an over-exaggeration to suggest that ammunition supply lines will soon be cut, effectively making it nearly impossible to acquire.