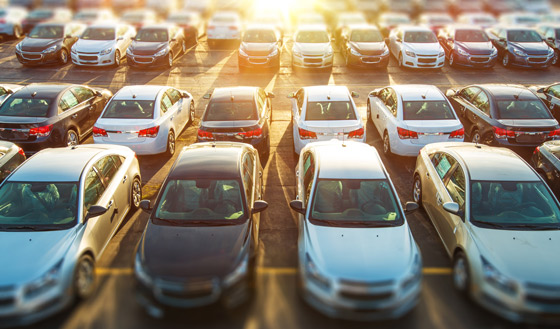 Last year, auto manufacturers found it difficult to find buyers for cars in both India and China.   Global sales plunged 4% last year and that pain is expected to continue into 2020.
According to CNN Business, a downturn in car sales could crash more than just the auto industry and the ripple effects could be massive. Citing a report by LMC Automotive, CNN said vehicle sales fell to 90.3 million in 2019, a drop from 94.4 million in 2018. The record high for car sales was 95.2 million in 2017.
Fears within the industry are that it might have hit "peak car," according to CNN, and the numbers will continue to decline because consumers are kicking the internal combustion engine to the curb over climate fears. It could also be because new cars are getting rather pricey too and an auto payment takes a large chunk of a paycheck.
The auto industry is responsible for 5.7% of economic output and 8% of goods exports, according to the International Monetary Fund. It is also the world's second-biggest consumer of steel and aluminum, CNN noted. So, even a dent affects the global economy overall.

Even with innovations like electric vehicles and driverless cars, LMC is expecting 2020 global sales to drop below 90 million. –Newsweek
"There is unlikely to be any real support to the global total from the mature markets like western Europe and the United States," Jonathon Poskitt, director of global sales forecasts at LMC, told CNN.
If global auto sales continue to plummet, it could affect jobs and the overall economy. If you haven't begun preparing for the possibility of an economic collapse, now is the best time to start.  Consider looking into gold or other precious metals as "insurance" or just piling up a little cash where you can.  It's difficult to say what the next recession will look like, but what we do know is that this current economic manipulation by the central banks can only continue for so long.
A Global Gold Rush Is IMMINENT!