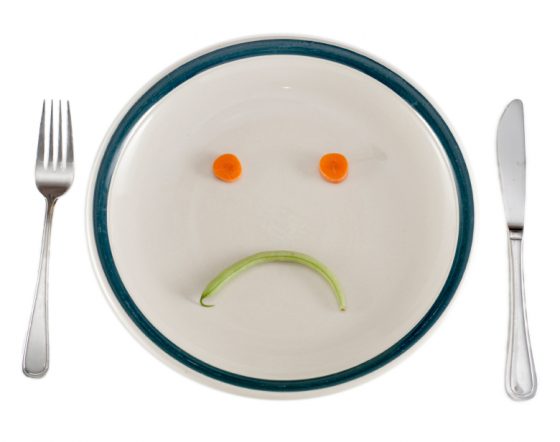 The perhaps unintended consequences of the Trump Administration's trade war on China and other countries will be rising food prices for the American consumer. Food could also become scarcer as it becomes more expensive to move it around globally.
For example, fresh tomatoes imported from Mexico are about to become scarcer and pricier thanks to the Trump administration's withdrawal from the Tomato Suspension Agreement with Mexico. But the real problem is the imposition of a 17.5 percent tariff (tax on the American consumer) on fresh Mexican tomatoes, according to researchers at Arizona State University, as reported by the Brownsville Herald. 
The Border Trade Alliance, a cross-border trade advocacy group, cites the ASU study in decrying the U.S. Commerce Department's formal withdrawal from the pact and imposition of tariffs. BTA President Britton Clarke said in a statement that the organization regrets the Commerce Department's withdrawal from the agreement, created in 1996 and last updated in 2013, that has regulated the U.S.-Mexico tomato trade for decades. –Brownsville Herald. 
"It's a move that hits shoppers in the wallet," Clarke said. "As a result of this decision and the establishment of tariffs on fresh tomato imports from Mexico, U.S. consumers will face higher prices on popular tomato varieties." This is all a part of the upcoming food crisis problem we've been warning everyone about from the beginning.  Facing bankruptcies and flooding, U.S. farmers are going to have to way to keep up with the demand. The only logical result: those who can afford to eat will get to. All of these costs will be passed on to the American public; 78% of which already live paycheck to paycheck.
https://www.shtfplan.com/headline-news/food-prices-will-rise-in-2019-adversely-impacting-those-living-paycheck-to-paycheck_02192019
The ASU study predicts that because of the added tariff, depending on tomato variety and time of year, consumers could end up paying between 40 percent to 85 percent more for Mexican tomatoes as a result of the administration's actions. "We take the department at its word that negotiations over a possible revised agreement will continue," Clarke said. "They must continue with urgency, or we risk inflicting lasting damage on the U.S. economy."
Tomato imports alone account for more than 30,000 U.S. jobs and support a supply chain that generates almost $3 billion in U.S. Gross Domestic Product, according to the ASU study. These tariffs will damage the U.S. economy even more so than before, impoverish Americans trying to feed their families, and could result in the loss of jobs and lead to a financial recession that's coupled with a scarcity of food.
"First, steel and aluminum on Canada and Mexico, now tomatoes, and soon ($200 billion in tariffs) on China, and a president trying to have us believe that all will be paid by Mexico and China," said Antonio Garza, the former U.S. ambassador to Mexico and now counsel to White & Case in Mexico City. "Anyone who's old enough to have paid the tobacco or liquor taxes when returning from Matamoros to Brownsville knows exactly who pays those taxes, and it's not Mexico."
https://www.shtfplan.com/headline-news/financial-experts-warn-americans-will-pay-the-cost-of-a-trade-war_07182018