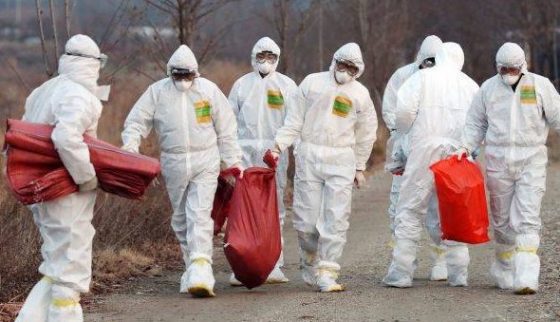 This year's strain of the flu is now widespread, spanning 46 states, and can make you fatally sick.  Coupled with how fast the flu has struck, an ineffective vaccine, and how early it hit, this year is shaping up to be one of the worst ones yet for the flu virus.
The strain responsible for the outbreak is H3N2, a particularly deadly variety of influenza and the number of cases have spiked, with 46 states now reporting widespread activity, the Centers for Disease Control and Prevention says. The CDC also claims that at least 13 children have died from the flu since October when the season began to really get into full swing.
California has been particularly hard hit, with at least 27 deaths of people under 65 attributed to the flu, according to reports. As the number of cases continues to climb there, hospitals are beginning to run out of Tamiflu, the anti-viral medication used to treat the illness.
The most identified strain of the virus is influenza A (H3N2). According to a CDC emergency health advisory released December 27, 83 percent of reported cases were N3N2, a strain associated with more hospitalizations and deaths in those over 65 years of age and in young children compared to other age groups.
During this year's flu season in Australia, the vaccine was only 10 percent effective. The CDC still says you should get the flu shot because it will lessen the suffering from symptoms should you contract the flu, even though it will make you sicker in later years. 
"How well the vaccine works can depend in part on the match between the vaccine virus used to produce the vaccine and the circulating viruses that season," the CDC notes. "It's not possible to predict what viruses will be most predominant during the upcoming season." The agency also noted that the vaccine is ineffective due to the mutative nature of this year's flu strain.
The CDC recommends that all people over the age of five get the shot to reduce the symptoms of the virus.  "It's not too late to get a flu vaccine — as long as flu is spreading vaccination should continue," the CDC's Kristen Nordlund told weather.com. "It's important to know that it takes about two weeks for protection to set in."
*This is not to say you should or should not get the flu shot.  You should, however, do some research, and know the risks, side effects, and possible complications down the line should you chose to get or not get this year's flu shot. This should help you come to the right conclusion for yourself.