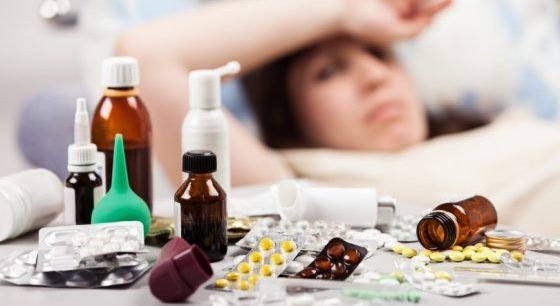 This year was projected to be a rather tough year for the flu. Coupled with this year's ineffective vaccine, this season's flu outbreak is shaping up to be one of the worst.
All of the patients who have succumbed to the flu in Dallas County have had other health conditions that complicated their body's ability to fight off the virus. But that doesn't change the fact that 18 people have now died. And it isn't just Dallas that has struggled to fight this year's flu. California is experiencing a medication shortage while the outbreak is taking lives in Oregon and Idaho as well.
"Older adults, individuals with chronic health conditions, pregnant women, young children and infants are more vulnerable to flu illness," said Dr. Christopher Perkins, DCHHS health authority/medical director. "With influenza activity on the rise, individuals in these groups should take special precaution as we continue throughout the season."
The Centers for Disease Control and Prevention says the flu season nationwide is far worse than what they saw last year at this time. The virus is also affecting areas of Great Britain and Australia, which is complicating the outbreak when considering global travel.
Because of the number of patients with flu-like symptoms, Methodist Dallas Medical Center started rerouting some ambulance patients so it can care for those in emergency situations. "This measure is so we can still take care of emergency patients such as trauma, stroke and sexual assault," the hospital said in a written statement Monday, noting that it is at critical capacity but not turning away patients.
MedStar, the ambulance provider that serves Fort Worth and 14 other Tarrant County cities, has taken more than 300 people likely suffering from the flu to area hospitals from November through January 5, spokesman Matt Zavadsky said.
Even though the flu shot doesn't always prevent the flu, and can make one sicker in subsequent years, health and government officials still want you to pay for ineffective vaccine this year.
"As flu season escalates it's important that all individuals take precautions to prevent and reduce the severity of the flu," said Dallas County Judge Clay Jenkins. "Prevention is truly the best medicine and it's not too late to get your flu shot. If you have flu-like symptoms, please help protect yourself and others by staying home from work or school and calling your doctor as soon as possible to discuss anti-viral medication."