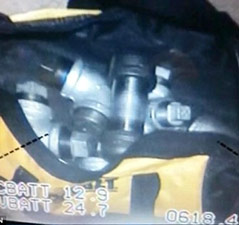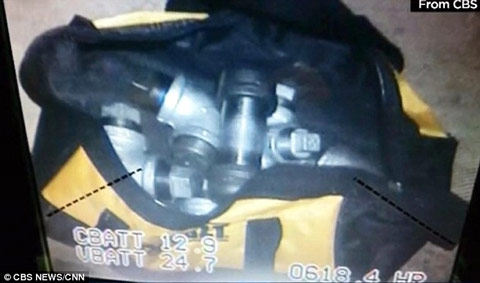 (Pipe bombs found at home of Farook and Malik. Reports indicate more devices were planted at the Inland Regional Center building)
As the terrorist attack in San Bernardino played out on national television and pundits were trying to decide whether or not to call it work place violence it was reported that there may have been explosive devices used by radical Islamic terrorists Farook and Malik.
It turns out that those explosives had actually been improvised explosive devices that were rigged on the Inland Regional Center building. According to a new report the ultimate goal was for the devices to be detonated as emergency first responders arrived.
The strategy of utilizing a secondary device in this manner can be traced directly back to suicide attacks in the middle east from groups like Al Queda and insurgent forces operating in Iraq and Afghanistan.
San Bernardino gunmen rigged conference center to blow up as first responders arrived after months of shooting practice – and they had both been radicalized for 'some time'

…

None of the bombs Syed Farook and Tashfeen Malik left at the Inland Regional Center were detonated in Wednesday's attack, but the strategy – often seen in the Middle East – has investigators concerned.

…

'This was meant to kill more, but also scare other future responders to attacks,' a source with inside knowledge of the investigation told Fox News of the bombs. 'This was meant to get into the minds of medics and officers who are arriving first on scene.'

It is still unclear why the bombs did not detonate, though it could have been a remote-control malfunction or the water pouring down from the building's sprinklers.

The gunmen had also practiced shooting at a local firing range before Wednesday's massacre, investigators said.

Source: Daily Mail
But forget all that.
The guns. Specifically, as the media repeated no less than 1,000 times last week, long guns are to blame. In fact, within hours of the attack Obama called on new legislative action to restrict gun ownership and specifically said he would be targeting Americans on government watchlists for disarmament.
Our President doesn't want to "talk about who did it" because by doing so he would have to admit that disarmed Americans would be helpless when faced with such a threat. By the time first responders arrived the primary attack would be over. Now, even first responders are faced with serious safety risks.
Also Read: 
Weapons Of Mass Destruction Have Been Smuggled Into Europe: "Chemical, Biological, Radiological, Nuclear"
Eyewitness to San Bernardino Attack: "Three tall white men did it"
The Federal Government Is Maintaining an Illegal Registry of Gun Owners
Liberal Sheriff Encourages Citizens to Carry Guns After Mass Shooting
Here He Goes Again: Obama Says It's "Insane" For Millions of Americans On Watchlists To Own Guns