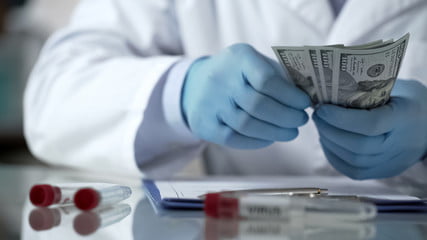 FedEx has readied a plan that will assist the government in the distribution of a COVID-19 vaccine to consumers. The world's largest shipping company has over 5,000 facilities, 80,000 vehicles, 670 aircraft, and half a million team members around the globe ready and some new technology in place to "help out."
Richard Smith, the President of the Americas Region for FedEx Express and Executive VP of Global Support said that the company has been ready since the H1N1 outbreak nearly a decade ago. At that time, FedEx worked closely with the Centers for Disease Control and Prevention to distribute the vaccine for the H1N1 outbreak.  After H1N1 was made into such a big deal, the company redoubled efforts to invest more in cold-chain infrastructure and "unique monitoring and intervention capabilities," Smith explained.
FedEx intends to track diligently where these vaccines end up.
Announced in September, FedEx has begun using SenseAware ID, which uses Bluetooth Low Energy to transmit a location every few seconds. The devices will provide more precise location tracking, which will allow FedEx to intervene should something go awry during the shipment process. It will also give recipients a new level of information about their delivery.

Further, the SenseAware ID will be used with predictive analytics, which will give the shipping giant even more ability to move the potential vaccine quickly. –Fox Business
Already, companies such as Pfizer, are estimating1.3 billion doses could be delivered by 2021, according to the Wall Street Journal.
Pfizer Begins Mass Production of COVID-19 Vaccines Anticipating EUA Approval
This vaccine will be available shortly thanks to Donald Trump's Operation Warp Speed, a plan to fast track a vaccine to make it available in record time to the public. Many have theorized that this vaccine is already ready and that the elitists and ruling class are waiting until the right time to force it on everyone.
Chief medical authoritarian, Dr. Anthony Fauci says that things would have to get "really, really bad" for him to advocate for a national lockdown. But this is the same guy who told the public not to wear masks, then changed his mind later.  At this point, if we have learned anything from this scamdemic, it's that politicians and the government cannot be trusted to look out for our best interests.  We are on our own.