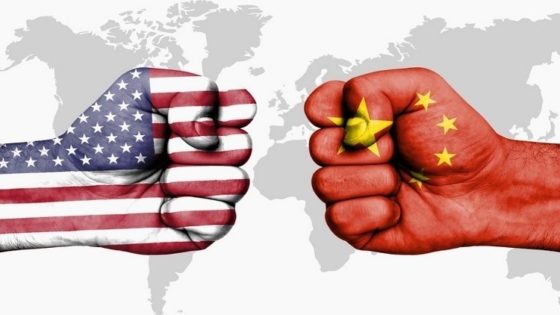 Obviously, Donald Trump's tariffs have hurt the United States' manufacturing sector and cost jobs.  Whether you agree that tariffs were necessary or not, the fact remains that someone has to pay them: and it was never the Chinese who were doing so.  Economics just doesn't work that way.
This site has warned that the tariffs were a bad idea from the getgo, and it has nothing to do with anything other than the finite law of economics. As the trade war drags on, economists at the Federal Reserve are now noting that the tariffs have done more harm than good.  But we noticed that a long time ago:
Independent Study Confirms: Americans Are Paying For The Trade War, NOT The Chinese
Trade Deficit Widens & 3 More Data Points Proving The U.S. Is LOSING The Trade War
U.S. Is Losing The Trade War! It Has Killed 300,000 Jobs And Cost Americans Over $1.6 Billion
A study by the US Federal Reserve Board released this week, which the authors titled: Disentangling the Effects of the 2018-2019 Tariffs on a Globally Connected U.S. Manufacturing Sectors (PDF), details the effects of the tariffs' effects on manufacturing. The report concluded that the tariffs led to fewer jobs in the sector, as their negative effects outweighed the benefits.
To figure out the tariffs' ultimate net benefit or cost, the study weighed three different measures: the protection US manufacturers got against foreign imports, the additional costs of materials they need to import to make their goods, and how much retaliatory tariffs reduced their competitiveness in the markets they export to. –Quartz
Obviously, different industries felt the effects of the trade war and the tariffs differently. Manufacturers working with aluminum and steel saw their prices rise the most. According to the paper, the new tariffs accounted for 17.6% of costs for makers of aluminum sheet, and 8.4% of the costs for steel products manufactured from purchased steel. In some cases, they found the rise in prices far outweighed any competitive edge the industry received. (Higher prices make competition much more difficult, as the tariffs strangled what's left of the U.S,'s free market.)
In fact, weighing all factors together, the authors wrote, "We find the impact from the traditional import protection channel is completely offset in the short-run by reduced competitiveness from retaliation and higher costs in downstream industries."
Industries affected the most by the tariffs also saw drops in employment and more layoffs.
In the end, tariffs will always negatively affect the worker or the consumer.  In this case, both have suffered, but manufacturing appears to have taken the brunt of it.