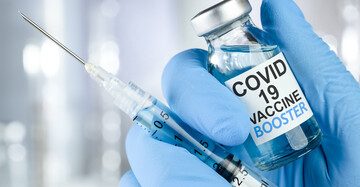 We warned from the beginning of this scamdemic to get ready for endless shots when your master demands it. Not long after a fourth shot or second booster was "authorized", a top FDA official announced that fully "vaccinated" Americans are going to need another shot this fall.
Dr. Peter Marks, the head of the FDA office responsible for vaccine safety, indicated the U.S. might need to offer fourth shots for people under 50-years-old in the fall. People who are now eligible for fourth shots would likely get a fifth shot if there's evidence that would be beneficial, Marks told reporters on a conference call.
We know that if they want something injected into the bodies public, the rulers will tell the media to tell the public to get another shot.
New Zealand Ruling Class Data Suggests The Fully "Vaccinated" Are Getting AIDS
There is also evidence that immunity doesn't actually "wane." Your level of immunity is a judge of how well your immune system works at any given time, and those who have gotten the shots are showing a "waning" immunity, not those who have so far abstained.
CDC FINALLY Admits Natural Immunity is SUPERIOR to Vaccines
Marks also said the United States could switch to a different vaccine that targets a specific Covid variant or a mix of several variants. The current vaccines were developed against the original virus that emerged in Wuhan, China in late 2019, and their effectiveness has declined over time as the virus mutates. Pfizer and Moderna are conducting clinical trials on shots that target both omicron and other circulating variants, according to a report by CNBC. 
"It would not be surprising if there is a potential need for people to get an additional booster in the fall along with a more general booster campaign if that takes place," Marks said. "It may be that a decision is made that rather than the vaccines we currently have, which are called vaccines against the prototype virus, that we will move to a vaccine that is either against one of the variants or something else."