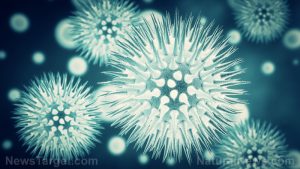 Dr. Anthony Fauci says that the casedemic is about to get much worse, as omicron spreads. The United States is going to see cases go "much higher" as a mild variant of the coronavirus makes its way around.
Most Omicron Cases Hit The Fully Vaccinated
U.S. Government Continues To Panic Over Mild Omicron
They are not giving up their attempts to panic the public into submission. The surge in COVID cases are being driven by the omicron variant, which took over as the dominant strain a week ago, according to a report by CNBC.
Cases of Covid-19 are likely going to keep surging as the rapidly spreading omicron variant continues to tick up across the globe,  U.S. infectious disease expert Dr. Anthony Fauci said Sunday. "Every day it goes up and up. The last weekly average was about 150,000, and it likely will go much higher," Fauci said on ABC's "This Week."
Fauci even tried to convince the mainstream media listeners that having a more mild variant is a bad thing and something to panic over. "If you have many, many, many more people with a less level of severity, that might kind of neutralize the positive effect of having less severity when you have so many more people," Fauci said. "And we're particularly worried about those who are in that unvaccinated class. Those are the most vulnerable ones when you have a virus that is extraordinarily effective in getting to people and infecting them the way omicron is."
They are "worried" about the "unvaccinated class" which is also odd considering their own reports show omicron is affecting the vaccinated at a much higher rate.
Most Omicron Cases Hit The Fully Vaccinated
The rulers are not letting any of this go even when the public thumbs their noses at the continuing and increasing tyranny they are pushing upon us all. At some point, they will ratchet this up to a point where it will be all but impossible to live without taking the shot unless you are prepared.  Be ready.  They could try anything at any time as their plans to inject the world are failing.