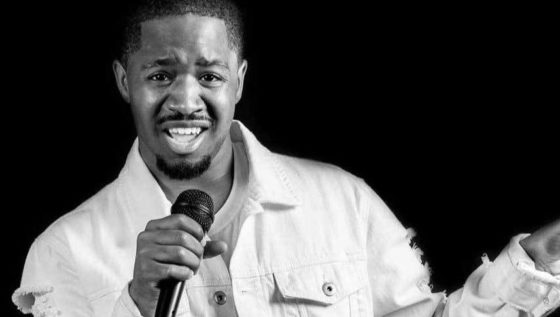 Facebook has suspended a conservative comedian for posting screenshots of the abusive messages he received on the platform. Terrence K. Williams began posting the hateful comments he's gotten from liberals, only to be reprimanded by the social media giant.
According to Breitbart, not long after the suspension of columnist and editor Jamie Glazov, who posted screenshots of threats he received, comedian Terrence K. Williams has been temporarily suspended for posting screenshots of abuse and ridicule he received from liberals on the platform. One such example that Williams posted can be seen below: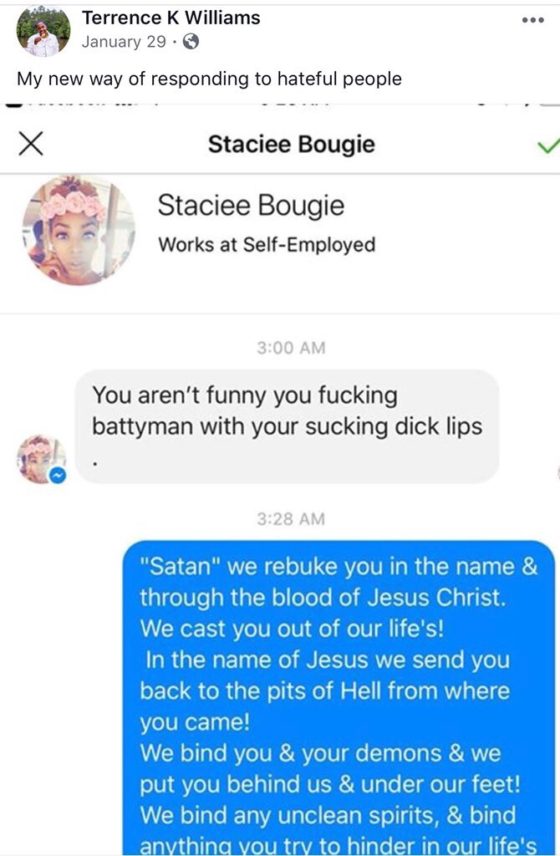 This image was promptly removed by Facebook as they allegedly don't allow posts that "bully private individuals." Williams told Breitbart News, "Facebook always deletes the post and says I'm bullying or harassing the people sending the threats and harassment." But Williams has received numerous hateful messages all because of his political views.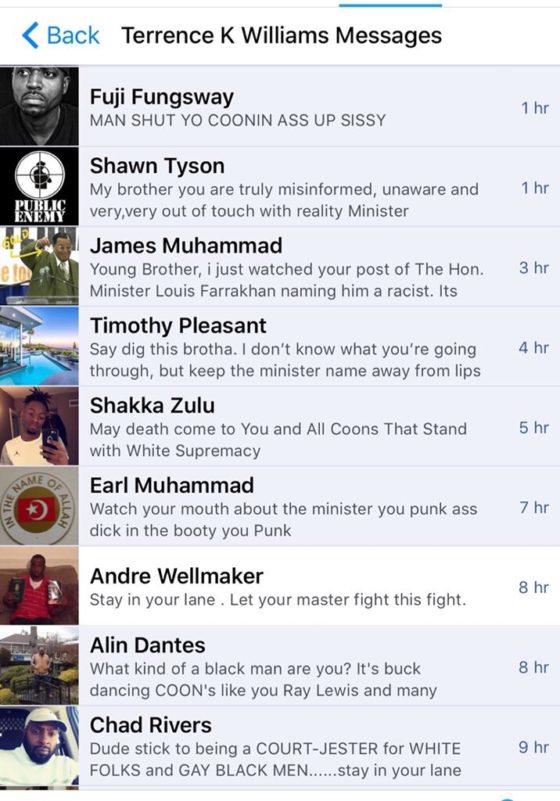 Breitbart was able to talk to Williams about the horrible and hate-filled messages he's been receiving. He says the left is seemingly angry that a black conservative even exists and they treat him as less than a human for it. And Williams isn't even exposing all of the abuse he gets on Facebook either, out of fear his page will suffer.
"I don't post all my threats anymore because I fear that Facebook may suspend my account and I have a large platform and people that look forward to my messages every day and I'm going on tour so I don't want to break any violations and throw everything away so I don't post all my stuff all the time. Facebook said they would ban me permanently if I kept posting screenshots of the death threats," Williams said.
Williams stated that despite multiple reports drawing Facebook's attention to the screenshots and the abuse he keeps receiving, Facebook failed to act. "Facebook said that they reviewed the screenshots and said that none of the threats violated Facebook's guidelines," said Williams.
Breitbart News asked Williams if he felt that Facebook was specifically targeting minority conservatives such as himself and YouTube stars Diamond and Silk who have alleged that their Facebook page reach has been limited by the social media platform. Williams said, "I do believe that Facebook is targeting not only conservatives but they're really targeting minority conservatives such as myself and Diamond and Silk, they have a million followers and their posts are only reaching eight people are you serious? And Facebook does the same thing to me, I lose followers every day and I do not believe that my fans are going to my page to unfollow me."
Facebook is censoring those who speak out against the mainstream media's official narrative and those who speak against a liberal agenda.
"The things that are going to be blocked are not going to be fake stories. The things that are going to be blocked and censored, the things they are going to keep from people is going to be stuff they just don't want you to focus on or know about." – Melissa Dykes