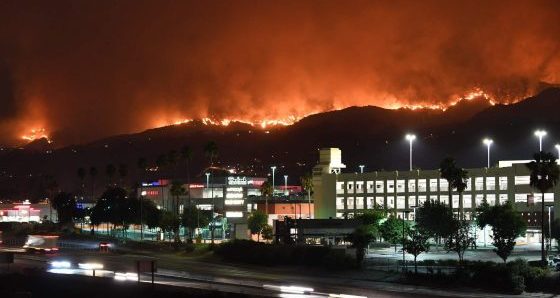 Corona, California is experiencing burning hillsides near a freeway as the Canyon fire rages on. So far, the fire has forced people to quickly evacuate their homes.
#CanyonFire still burning #hot in #Corona. Charred area now up to 2,000 acres. Lots of #firefighters on the scene battling #blaze at #night. pic.twitter.com/NxogPD8jmo

— luis sinco (@luissinco) September 26, 2017
The blaze, which is only 5 percent contained, according to the fire service's latest updates, has necessitated the use of aircraft and more than 300 firefighters. Four schools have been closed due to the threat from the flames, with Corona City authorities urging people to leave their homes south of Green River Road to the Trudy Way area.
An evacuation shelter has been opened at the Corona High School gymnasium.
#CanyonFire racing down hillsides in Corona, but we haven't seen it reach any homes here on San Ramon Dr yet. @CBSLA pic.twitter.com/qk7b5BVaYF

— Tina Patel (@tina_patel) September 26, 2017
https://www.instagram.com/p/BZfXCOzlyTI/
Safety precautions need to be at the forefront as the fire is now burning dangerously close to the 91E Freeway.