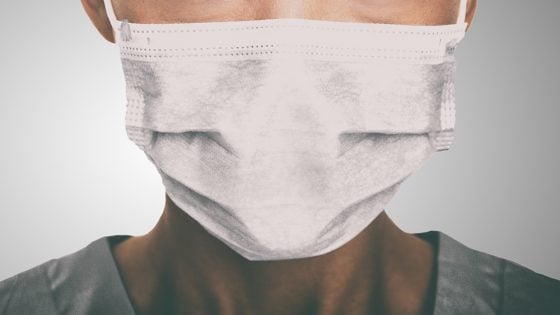 The United States has implemented travel restrictions in recent days to keep the fast-moving coronavirus that has crippled much of China from spreading across America. But one epidemiologist is warning it won't work.
"I have never seen instances where that has worked when we are talking about a virus at this scale," epidemiologist Jennifer Nuzzo, a senior scholar at Johns Hopkins University's Center for Health Security, testified before the House Foreign Affairs subcommittee. Respiratory viruses like the one that's sickened more than 24,300 across the globe and killed at least 490 in China "just move quickly," she said, according to a report by CNBC. "They [new viral outbreaks] are hard to spot because they look like many other diseases. It's very hard to interrupt them at borders. You would need to have complete surveillance in order to do that. And we simply don't have that," she said.
She also says that worrying about stopping the spread of the virus, when you can't do that is diverting resources away from fighting the disease. So far, the best way to fight the virus is to wear a face mask.  Even a surgical mask is better than nothing. Masks have been slowly becoming available for purchase again, however, the price on them has risen quite a bit.  There is obviously more of a demand than supply right now.
Rep. Ami Bera, D-Calif., chairman of the House Foreign Affairs Subcommittee on Asia, the Pacific, and Nonproliferation, announced the hearing last week. "While the threat of the coronavirus is relatively low in the United States at this time, we must be vigilant and prepared," Bera said in a statement. "I look forward to hearing from our expert witnesses on ways in which we can plan and respond to this virus. Congress needs to ensure the administration has the tools it needs to respond to and limit the outbreak."
The U.S. government has implemented mandatory quarantine measures for the first time in about 50 years, health officials said last week. Flights from mainland China are being funneled through 11 U.S. airports, officials said, where all passengers are being screened for symptoms. Travelers from Hubei province are being quarantined for 14 days.
6,000 Quarantined On Italian Cruise Ship; Virus Spreads To The Philippines & India
Coronavirus Wakeup Call: Humans Are Not Prepared For a Biological Threat
How to Prepare Your Home (Quarantine) For A Pandemic
We keep hearing how the ruling class isn't doing enough to protect us.  Isn't it obvious by now that they don't really care? They need us for one thing: tax cattle.  Our health is the least of their concern.  When it comes to deadly outbreaks such as this one, and any other future outbreaks, you're better off preparing the best you can on your own.  Learn to grow and raise your own food, learn to quarantine yourself, and make sure you protect yourself and your family from infections while keeping your immune systems going strong.
How To Stay Healthy During Flu Season And Prevent Coronavirus Infection
5 Easy Ways To Boost Your Immune System Naturally During Cold And Flu Season
This article contains an affiliate link.