This article was contributed by Tom Beck of Portfolio Wealth Global.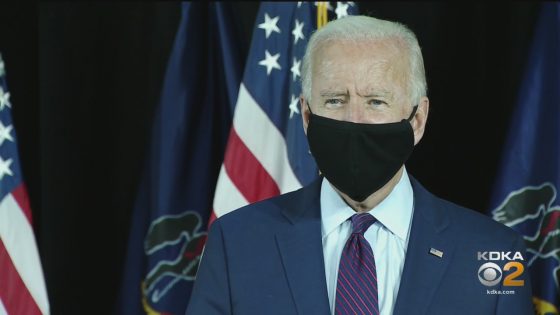 If the Democrats wish to CANCEL DEBATES in this presidential race, they now have the PERFECT PRETENSE.
President Trump had a GOLDEN OPPORTUNITY to win this debate since he's a better oral negotiator and persuader. But the way we see it, he TOTALLY BLEW IT by disregarding the rules of the game, constantly jumping into Biden's time slots and disrespecting the format itself.
Maybe that was his strategy going into it, but whether it was or not, it was A MISTAKE, in hindsight.
This is the FINAL STRETCH of this weird election year and we think that Trump's half-win will only UP THE ANTE and cause his campaign to be MORE AGGRESSIVE.
The debate showed something that I've been talking about for months; both parties have lost the ELEGANCE of POLITICS, the showmanship of presidents and it does not PROJECT WELL to other countries.
It shows internal weakness and might create diplomatic POWER STRUGGLES.
America is LOSING PRESTIGE, which is going to BITE IT in the rear when it comes to retaining its supremacy role.
No one wants an UNSTABLE SUPERPOWER.
This, FOR ONE, is a reason that I own plenty of real, physical precious metals; both gold and silver.
In my opinion, the most important thing here is that Trump knows he didn't WIN THIS debate. Therefore, he's looking for ways to deliver a KNOCKOUT BLOW, so get ready for some skeletons!
This debate, with all the coverage it's getting, has made it acceptable to TAKE the GLOVES OFF!
We're certainly seeing that innovative entrepreneurs, who are building and changing the world, DON'T HAVE TIME to get familiar with the political cycle. That, TRUTHFULLY, is my message to you today.
Leave this race alone for the day; lighten the load. Go and show your love and devotion to the people who deserve it. WIN THEM OVER as if you just met them; court them — shower them with love and attention.
We sometimes forget and take for granted the graces and blessings in our lives; all we have can be increased, mostly by being grateful for what we already have attained.
We can't keep cursing the reality; it's the only one WE'VE GOT. We didn't create the rules of the world, so we must learn to make them work OUR WAY. We change to meet them since they'll never change for us.
I've yet to see a time in my life, where being kinder, more patient, more honest, more courteous, and polite and more tolerant HAS BACKFIRED.
Win against this apparent chaos, by standing firm on your values.
Let's have a great time being our BEST SELVES!