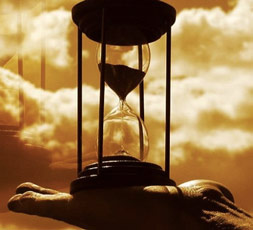 Is the collapse imminent, and our very way of life under threat of total global meltdown?
Perhaps the signs and warnings are there, at every level, for those who want to see it.
An outright panic has taken hold over many who see September 2015 as a convergence of ominous events – including the Pope's visit to America, the United Nations summit on Agenda 21-like development, expectations for a stunning policy change at the Federal Reserve, unprecedented experiments at CERN and the end of the seven year business cycle, a date that has already seen the tragic events of 9/11 and the 2008 economic collapse in this century.
For many economic experts, it is a dangerous and capricious time for global finance, with many warning that a massive global collapse is imminent.
RT profiled several who are bracing for next month's signposts of doom:
Jeff Berwick, Canadian entrepreneur and editor of The Dollar Vigilante, recently told Gordon T. Long in an interview: "There's enough going on in September to have me incredibly curious and concerned about what's going to happen."

[…]

Doug Casey, [head of Casey Research said] "With these stupid governments printing trillions and trillions of new currency units," Casey, describing the US Federal Reserve's quantitative easing program, "it's building up to a catastrophe of historic proportions."

[…]

Gerald Celente, [founder of Trends Research said]"You're going to see a global stock market crash… There's going to be panic on the streets from Wall Street to Shanghai, to the UK down to Brazil."

"You're going to see one market after another begin to collapse."

[…]

Larry Edelson [Research Director for Weiss Research said] "On October 7, 2015, the first economic super cycle since 1929 will trigger a global financial crisis of epic proportions. It will bring Europe, Japan and the United States to their knees, sending nearly one billion human beings on a roller-coaster ride through hell for the next five years. A ride like no generation has ever seen. I am 100 percent confident it will hit within the next few months."
Obviously, these are not vague or uncertain predictions.
And they aren't alone – there is a chorus of prominent voices warning plainly that something big is coming soon, and quite possibly specifically in September.
Are they right?
Will this be revealed to be a baseless panic, or is these the last weeks above ground?
Only time will tell, but take heed according to what information is out there.
Just be ready if it really does happen.
Read more:
It Starts Today: "A Financial Collapse Is Imminent Within This Six Month Time Period"
Are "Eerie Events Culminating in September"? Why Some Are Bracing for a Crash or Big Event
Top Post-Collapse Barter Items And Trade Skills
Economist Warns of Collapse Risk: "Will Not Allow Life to Continue As We Know It"
Collapse Investing: Money and Wealth Preservation During Times of Uncertainty and Instability