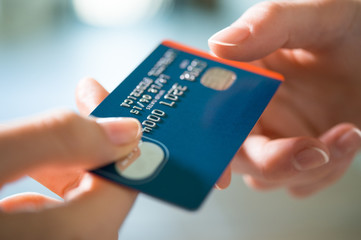 Consumer confidence plummetted in March shocking the mainstream media. But to those who have been following the economy, this wasn't as shocking as some pundits are declaring.
According to Investing, consumer confidence is at a 16-month low. Although this isn't that surprising, as wages remain stagnant, elections go on the rise, and Americans default on their record levels of consumer debt. Whether the average consumer is just overburdened with their already immense debt load or they have decided to begin saving instead of spending, this is not a positive sign for the economy.
U.S. economic growth has already slowed beginning toward the end of 2018. The start of 2019 appeared to be off to a weak one too. Financial markets have focused on the slowdown in the broader global economy, particularly in China and Europe, while ongoing trade tensions between Washington and Beijing add to concerns.
"[Consumer] confidence has been somewhat volatile over the past few months, as consumers have had to weather volatility in the financial markets, a partial government shutdown and a very weak February jobs report," Lynn Franco, director of economic indicators at The Conference Board, said in the report. And the government's report shows a mere 20,000 jobs were created in February – not nearly enough.
Other data released on Tuesday revealed that housing starts and building permits declined sharply in February. The weakness in the American real estate sector, along with the sputtering strength of consumer confidence, may foreshadow the loss of economic momentum.
Reflecting the more pessimistic outlook for a labor market that is losing momentum, the CB survey showed that the proportion expecting more jobs in the months ahead decreased to 16.4% from 19%, while those anticipating fewer jobs increased to 13.4% from 12.3%. –Investing
This decline in consumer confidence is just one more nail in the economy's coffin. If the economy is so great, as many in the media would have us believe. then why are so many drowning in debt, buried by stagnant wages, and merely one paycheck away from economic annihilation?