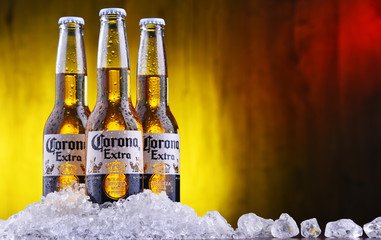 The general population's IQ continues to decline.  It certainly appears, for all intents and purposes, that humanity has peaked.  This dumbing down of America can be seen in the alarming number of people who think the coronavirus is related to Corona beer.
Apparently, it needs to be clarified: the Coronavirus has nothing to do with the company called Corona that makes beer.
https://www.shtfplan.com/headline-news/the-dumbing-down-of-america-the-numbers-speak-volumes_12182017
According to a report by USA Today, an alarming number of Americans believe the outbreak of the Coronavirus is somehow related the company that makes Mexican style beer. The alcoholic beverage from Mexico showed a surge in Google searches in the past week, along with the term "corona beer virus" and "beer virus."
In the United States, Google Trends calculated that 57% of the people that searched one of those terms searched for "beer virus," and the remaining 43% searched for "corona beer virus." States like Hawaii, New Mexico, and Kansas are searching "beer virus" more, whereas states like South Carolina, Colorado, and Arizona are searching "corona beer virus" more.
From January 18 to January 26, searches for "corona beer virus" jumped 2,300% globally, according to Google Trends.
Google Trends tweeted Tuesday that "coronavirus symptoms" had spiked +1,050% this week. The search engine also included top questions on the coronavirus from the past 24 hours which included "what is coronavirus" and "is coronavirus deadly." These are valid questions.
Global search interest for "coronavirus symptoms" has spiked +1,050% this week. ? Here are the top searched questions in the past 24 hours.#coronavirus #GoogleTrends pic.twitter.com/bPVsL3hCYW

— GoogleTrends (@GoogleTrends) January 21, 2020
According to Business Insider, Corona (the beer company) trusts it's customers to know there is no link between the outbreak of the virus and their beer. The similarity ends with the names. "We believe, by and large, that consumers understand there's no linkage between the virus and our business," Maggie Bowman, senior communications director at Constellation Brands, Corona's producer, told Business Insider on Wednesday.
Establishment Admits: We Are "Unable to Stop" The Spread of the Coronavirus