This report was originally published by Joshua Krause at The Daily Sheeple.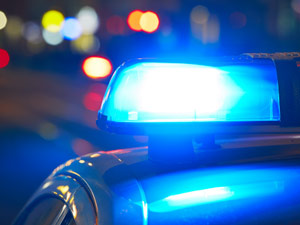 Have you ever noticed how plainclothes and off-duty police officers, often have a complete lack of awareness in regards to how they appear to the average citizen? Many of them don't seem to realize that when you act like a cop, but don't dress like one, you appear absolutely crazy and terrifying. However, one off-duty detective was recently recorded pulling over a driver, and he behaved in a way that would still be unbecoming of a fully dressed police officer.
The driver managed to catch the entire incident on his dash camera, which despite the date labeled in the video, happened last Sunday in Medford Massachusetts. After he accidentally committed a minor traffic infraction, the detective went ballistic.
The actions of some off-duty and plainclothes cops fall under the same criteria as no-knock raids. They can easily escalate an otherwise harmless situation into a lethal altercation, and get both cops and citizens killed for stupid reasons. This guy is really lucky to be alive. The detective has since been placed on leave by the Medford Police Department.
Delivered by The Daily Sheeple
---
Joshua Krause is a reporter, writer and researcher at The Daily Sheeple. He was born and raised in the Bay Area and is a freelance writer and author. You can follow Joshua's reports at Facebook. Joshua's website is Strange Danger .