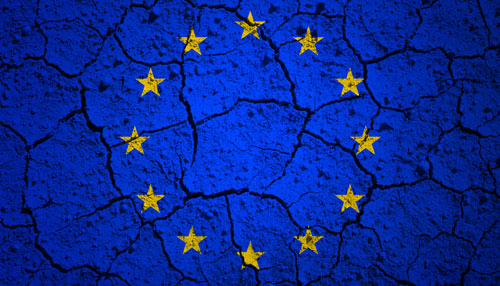 The decision by British voters to exit the European Union will devastating and lasting effects on the European Union.
The rising tide of nationalism in the UK will trigger other member states to demand their own referendums, and many observers believe it will be enough to break apart the EU altogether within just a few short years.
According to the Daily Mail:
A group of European MEPs warned that last night's astonishing Brexit vote will cause the EU to 'crumble to pieces' within the next five years.

Their statement came as Britain voted to leave the EU, contrary to all projections by pollsters, to the bewilderment of the Eurocrats in Brussels.

'This is the beginning of the end for the EU,' Peter Lundgren, an MEP from the far-Right Sweden Democrat party, told MailOnline. 'So many other countries will follow the UK. Europe will fall.'
The Eurosceptic MEPs from Sweden, Germany, Italy and France said a number of governments will now be under intense pressure to hold referendums of their own, and try to renegotiate their own individual deals.

This, they said, will lead to a 'domino effect' in the wake of Britain's trailblazing and unprecedented decision to leave the EU.
'It's just a matter of time,' Lundgren said. 'Britain has set a precedent. Other member states will follow and the whole thing will fall apart. It will happen very soon.'