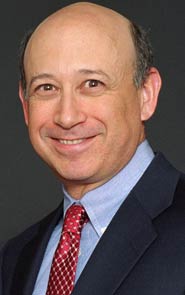 Stocks tumbled Friday morning for a variety of reasons, though the US mainstream seems to attribute this to Goldman Sachs being charged with fraud. International markets dropped overnight, as well, with investors reportedly being concerned with continued unemployment, mounting foreclosures and maybe Greece (again?).
More on the Goldman Fraud charges from the Daily News:
The government has accused Goldman Sachs & Co. of defrauding investors by failing to disclose conflicts of interest in mortgage investments it sold as the housing market was faltering.

The Securities and Exchange Commission announced Friday civil fraud charges against the Wall Street powerhouse and one of its vice presidents. The agency alleges Goldman failed to disclose that one of its clients helped create – and then bet against – subprime mortgage securities that Goldman sold to investors.

Investors in the mortgage securities are alleged to have lost more than $1 billion, the SEC noted.
The result will either be nothing, or a guilty verdict, costing Goldman a few hundred million of the multiple billions they have pillaged in other scams not yet brought to light.
Since no one is being criminally charged, Goldman Sachs, probably to the relief of all involved in the suit, will be able to continue doing God's work, as CEO Lloyd Blankfein said in a previous interview.
*Note: Today is April 16, 2010, which happens to be an Armstrong Cycle turning point. Coincidence?
**Note: The price of gold is down $28.00 as of 11:15 CST. As we've suggested in previous posts, gold has not yet decoupled from the broader markets and seems to be following stock moves in a similar fashion to late 2008. For those gold bugs who don't want to buy at $1100, perhaps you'll get another chance under $1000 if the stock market turns the opposite way sometime this year.