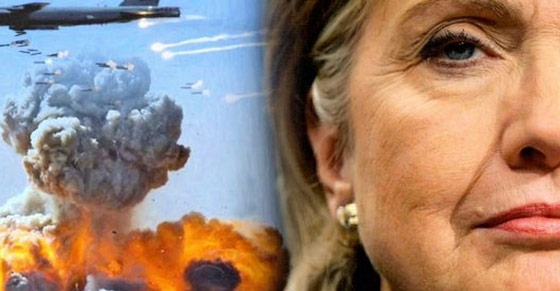 Hillary Clinton may be plotting a secret rematch between herself and president Donald Trump in 2020, according to one speculative report. It wouldn't be out of the question for a politician as corrupt as Hillary to try it again, but will she?
According to an opinion piece published by the New York Post, Hillary Clinton just might want to be the Democrat nominee to face off against Trump in a mere two years, and once again, vying for the presidency.
The messages convey a sense of urgency and are coming with increasing frequency. They are short, focused reactions to the latest "outrage" committed by President Trump.

Some end by asking for money, some urge participation in protests. All read as if they are sent from the official headquarters of the resistance. –Michael Goodwin, The New York Post
The article went on to tout Hillary Clinton's money-making ability and ability to distribute said money among groups that lobby for liberal causes before writing this:
Not long ago, I told a group of friends, all liberal Dems, that I believed she was keeping open the possibility of a rematch against Trump, and might already have decided to run.

It was unanimous — they were horrified. "I would not give her a single cent," one man, formerly a big donor to Clinton, said emphatically.  –Michael Goodwin, The New York Post
According to the Daily Mail, the corrupt democrat has been appearing at high-profile events, such as those for the Clinton Foundation and at Oxford University. In addition to these such events, she's taken to asking for donations to causes she supports. The New York Post notes that five times in the last month alone, Clinton let supporters know her super PAC was working against Trump. She has also stayed at the top of her supporters' email inbox. Hillary has been using her email to rail against Trump's controversial "zero tolerance" immigration policy earlier this month.
She's certainly and unfortunately not gone yet, and her continued public appearances have fueled the fires of speculation that she's ready to try to take on Donald Trump once again.