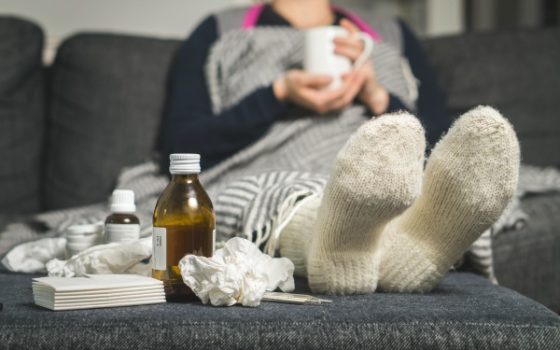 Many doctors in Texas are reporting that their patients are suffering from a viral infection for over one month. Although the virus appears to be different to that of the common cold or the flu, it is causing long-term illness.
According to a CBS Local News report, Physicians with Texas Health Dallas are seeing a spike in such cases reported a spokesperson. Additionally, Dr. Gary Gross, who is on staff with Texas Health Dallas, said that this infection can persist four to six weeks and maybe even longer.
"The cough is unusual in two respects," Dr. Gross said."Usually, we'll see a person get a cough or a cold and it will last for a week or 10 days. But this year it's lasting for like four weeks, six weeks. And it just doesn't seem to get better." The other odd thing about this viral infection is that it appears to be spreading quickly; a lot more people have it. According to Gross, he is seeing at least one patient a day with the virus. For perspective, he usually sees one a week at the very most.
Of course, when it comes to viruses, there is no immediate fix.  Like the common cold, this persistent cough must run its course. Antibiotics won't work on a viral infection. "There's some medicines that have a substance called [DM]. DM is what we usually use. And those medicines that have the DM do seem to calm the cough. There are some other medicines that are prescription that they can get from their doctor," Gross added.  But there isn't much anyone can do other than drink plenty of fluids and get a lot of rest.
Gross says everyone should pay attention to how long their cough lasts and be able to know the difference between allergies and persistent infection.  If you are coughing only on those warm winter days, you are likely experiencing a pollen allergy. "So the definition of a chronic cough is eight weeks or longer and that is because so many people with viruses can have a cough up to eight weeks. And it's just the virus. It's not something in the person that's making them cough."
According to CBS local news, this illness will present itself with some minor aches and pains, but those will alleviate quickly leaving one with a long-lasting cough.