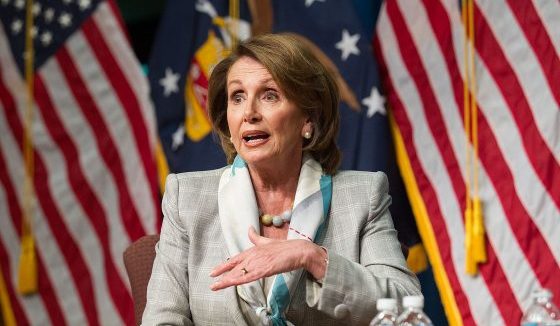 Democrats in the House of Representatives have introduced a resolution to limit President Donald Trump's power to initiate more military action in Iran. Democratic Speaker Nancy Pelosi has said this will limit the president's ability to "wage war" arguing that Congress must prevent the White House from endangering American lives.
Someone needs to tell Pelosi that's it's too little too late.  American lives have already been endangered by the killing of top Iranian General Qassem Soleimani. Trump notified Congress on Sunday that he would "quickly and fully strike back, and perhaps in a disproportionate manner" should Tehran strike "any person or target." The US president also warned that "brand new" American military hardware worth trillions of dollars would head Iran's way in the event of retaliatory action, according to a report by RT.
Pelosi, a top-ranking Democrat said the resolution was necessary in order to reassert Congressional oversight over war powers, especially since Trump did not consult lawmakers before carrying out a drone strike that killed Qassem Soleimani, the commander of Iran's elite Quds Force. The bill "reasserts Congress's long-established oversight responsibilities by mandating that if no further Congressional action is taken, the Administration's military hostilities with regard to Iran cease within 30 days."
But Democrats like war just as much as Republicans, so don't expect this piece of paper with words on it to matter much, especially to the ruling class. Rules are for the little people, not those who hoard power.
https://twitter.com/realDonaldTrump/status/1213689342272659456
https://twitter.com/realDonaldTrump/status/1213593965838163968
President Donald Trump's tweet alludes to his willingness to ratchet up tensions with Iran. He appears, for all intents and purposes, ready and willing to participate in a plot that could very well ignite a third world war.
Iran, It's Your Move – Trump's Takedown Of Iranian General Qassim Suleimani Is Likely To Start A Global War
WW3? Ayatollah Vows "Severe Retaliation" Against "Criminals" Responsible For Killing Iranian General