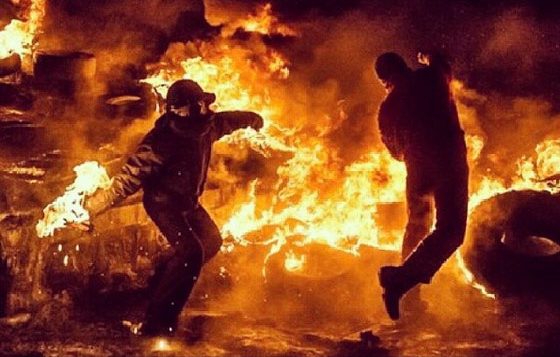 The death of Supreme Court Justice Ruth Bader Ginsburg has prompted President Donald Trump to act quickly to secure a replacement before the election. That decision has upset the left and they are promising violence in increasingly concerning statements such as "this is war!"
We may not be able to escape a civil war in this country. There's simply too much division. Even though Donald Trump has vowed to replace Ginsburg with another female justice, those on the left feel that it should be put off until after the election.
The fight over the 2017 Kavanaugh nomination already looked tame by comparison Sunday as Democrats geared up to block whomever President Trump picks to fill the seat left by the death of Supreme Court Justice Ruth Bader Ginsburg, according to the Washinton Times. 
Calls of "burn it down" and "this is war" raged on social media as activists held weekend protests outside Senate Majority Leader Mitch McConnell's homes in Louisville, Kentucky, and Washington, D.C., and a rally outside the Supreme Court featuring Massachusetts Sen. Elizabeth Warren. "Ruth Bader Ginsburg's body isn't even cold and Mitch McConnell is dancing on her grave. This is war. Dems have powerful weapons. Now is the time to use them," tweeted progressive Hollywood director and actor Rob Reiner.
House Speaker Nancy Pelosi on Sunday warned that another impeachment attempt of Trump is on the table. They have also suggested making big changes and expanding the government, which is never a good idea for the public.
"If in fact, they are successful in placing a justice on the court, I think that what Democrats have to do, assuming that Biden is president and there is a Senate majority in for the Democrats, we need to think about court reform," said former Attorney General Eric H. Holder Jr. on MSNBC. "And at a minimum, as part of that reform package, I think additional justices needed to be placed on the Supreme Court."
The election has already been promised to be one of complete horror.
Brace For The Worst Election In U.S. History
Systematic Collapse of Society: Manufactured Election Crisis & FAMINE
Now is the time to ensure you have adequate protection. Violence appears inevitable and if we can trust anything, it's that violence and looting and rioting will all be on the table this year no matter what. Brace yourselves, it will get uglier.