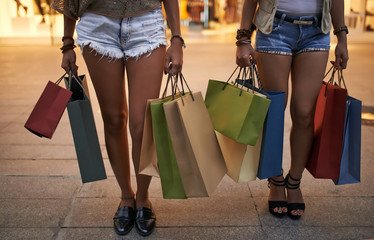 A fairly decent gauge of the economy is consumer confidence, which took a nosedive in May. It's now at the lowest level in nearly two years, following three consecutive months of increased consumer debt and simultaneous gains.
The reason some prefer to get the consumer confidence data is that it can give us a feel for the average American's situation – whether they are consuming and buying or not. Either way, in the current situation, it isn't disposable income most consumers have spent in the past three months, but debt. Credit card debt is a record high while confidence is eroding.  The Conference Board's Consumer Confidence Index tumbled to 121.5 in June, dropping from a downwardly revised reading of 131.3 in May.
June's results missed consensus expectations for a reading of 131.0, according to Bloomberg-compiled data, and marked the lowest level in nearly two years. Indices tracking consumers' assessments of current and future business conditions also sharply declined in June, the Conference Board reported. The Present Situations Index fell 8.1 points to 162.6 in June, while the Expectations Index decreased 10.9 points to 94.1.
U.S. Consumer Debt Surpasses Financial Crisis Levels
According to the Conference Board, Americans' confidence in consumerism fell because of the geopolitical ramifications of the trade war. However, many are simply "tapped out" and can't take on more debt or spend more money even if they wanted to. But the tension between the United States and China with regards to trade is shouldering the blame, and it should get some. But there were deeper problems with the economy before the trade war started.
"The decrease in the Present Situation Index was driven by a less favorable assessment of business and labor market conditions," Lynn Franco, senior director of economic indicators at the Conference Board, said in a statement. "The escalation in trade and tariff tensions earlier this month appears to have shaken consumers' confidence." Franco added: "Although the Index remains at a high level, continued uncertainty could result in further volatility in the Index and, at some point, could even begin to diminish consumers' confidence in the expansion."
The Conference Board also said fewer consumers expect conditions to improve in the coming months too, according to a report by Yahoo. The percentage of consumers expecting business conditions to improve six months from now decreased by 3.3 percentage points in June to 18.1%. Those expecting business conditions to worsen rose 4.3 percentage points to 13.1%. "It is a disappointing outcome given that expectations ought to have received a boost from the drop back in gasoline prices and renewed surge in the equity market back to record highs," Michael Pearce, senior U.S. economist for Capital Economics, wrote in a note.
Some say this drop in consumer confidence could be only temporary and spurred by the threats of a trade war with Mexico. "We're guessing that the Mexico tariff fiasco, which also triggered steep drops in business surveys conducted while the tariff threat was live, is responsible," Ian Shepherdson, chief economist for Pantheon Macroeconomics, explained in a note. "If we're right, the confidence index will rebound strongly in July, unless the Osaka [G20] summit is a disaster and the president imposes tariffs on imported Chinese consumer goods."
"For now, note that the index remains very high by historical standards even after this decline, and it is no threat to our view that consumers' spending will continue to rise at a solid pace," he said.