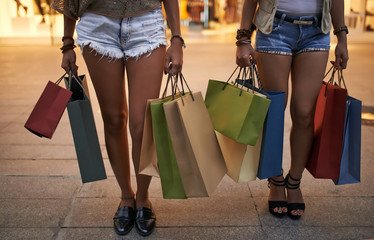 Mixed in with reports about stagnant wages and the "evil rich" comes some evidence that consumers are still confident the economy is in a good place.  In fact, the consumer confidence index climbed to 131.6 in January from 128.2 the month before.
Americans began 2020 with the most confidence in the economy since last summer, buoyed by an interim trade deal with China, a soaring stock market and the lowest unemployment rate in 50 years.

Confidence is high by historical standards, though not quite as strong as it was before the onset of U.S.-China trade tensions. The index hit an 18-year high of 137.9 in October 2018.-Market Watch
The share of Americans who said jobs were plentiful rose to 49% from 46.5%. The percentage who said jobs were hard to find fell to 11.6% from 13%. This also likely contributed to the higher spending and mass accumulation of debt among the American middle class. Generation Z is racking up debt pretty quickly, while by comparison, Millenials are trying to get out of debt after struggling to pay for their student loans – the debt that defined their era.
The optimism in the labor market will likely push consumer confidence even higher unless a major bubble pops in the meantime.  No one knows when that will happen, only that all bubbles eventually pop and this one (the everything bubble) is no different.
Part of Generation Z's problem is that they have failed to learn from the mistakes of Millenials. According to Crain's Cleveland, Gen Z's openness to debt could impact its accumulation of wealth, leaving many worse off than previous generations. Millennials know this well. Last year, they had 2.9% of the nation's household wealth, Federal Reserve data show. Some 16 years earlier, similarly-aged Americans (Generation Y, those roughly between the ages of 23 and 38) had nearly double that share.