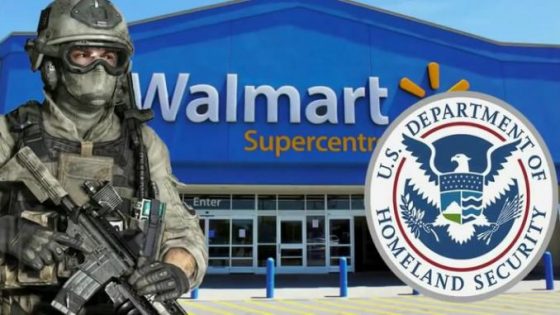 We've all heard the saying, "it's only a conspiracy theory until it's proven a fact."  And some in Texas think that survivors of Hurricane Harvey are being taken to Wal-Mart stores and held until they can be relocated to a more permanent location, aka, a FEMA camps.
FEMA (Federal Emergency Management Agency) is at the heart of many conspiracy theories, and one only needs to do a simple Google search to discover the fact in that statement. YouTube user Taj Longino posted a short video claiming that people are being rounded up for relocation to FEMA camps.
That was not the only video either, by far, of what some are continuing to allege as FEMA camp transportation. YouTuber 2LiterJay 21 has a more in depth video complete with his theories as to what is happening in Texas in the wake of Hurricane Harvey.
Some of the videos and commenters on these videos are even accusing those who work for FEMA of stealing phones and computers so that communication with the outside is all but impossible. And unfortunately, because situations were so dire, most people were all too happy to do and go exactly where FEMA was demanding.
But FEMA put out their own statement, advising against listening to "rumors" about the agency.
To dispel some of the false rumors circulating on the internet and social media, FEMA created a dedicated website to address some of the most common themes. Remember, if it sounds too good to be true, it probably is. Visit https://www.fema.gov/hurricane-harvey-rumor-control to get the most accurate information from trusted sources. –FEMA website
So that's it then.  Trust FEMA because they said so? Perhaps you can. But some just aren't ready to put their lives in the hands of the federal government.