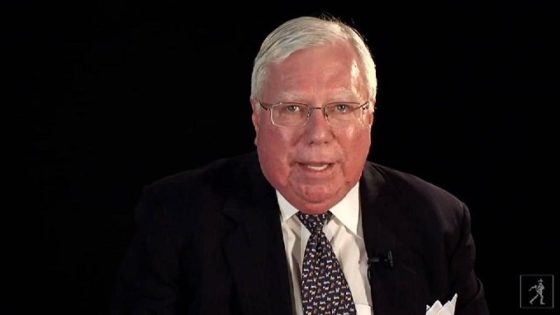 Conservative writer Jerome Corsi has officially filed a criminal complaint against Robert Mueller. Corsi alleges that Mueller is on a rampant bullying bid in an attempt to get the writer to bear false testimony against President Donald Trump.
On Monday, the complaint, which Corsi had threatened for days, was filed. It is the latest escalation between Mueller's team and its investigation targets, according to a report by Fox News. The mainstream media is painting Corsi as a conspiracy theorist for refusing to tow the government's line.
The 78-page document, asserting the existence of a "slow-motion coup against the president," was filed to a range of top law enforcement officials including Acting Attorney General Matthew Whitaker, Department of Justice Inspector General Michael Horowitz, D.C.'s United States Attorney Jessie Liu, and the Bar Disciplinary Counsel. The complaint clearly states that Corsi has been bullied into lying. "Dr. Corsi has been criminally threatened and coerced to tell a lie and call it the truth," the complaint states.
Corsi is well-known for writing the book Obama Nation, which painted former president Barack Obama in very poor lighting.  He is also connected with political operative Roger Stone and has claimed for the past week that he was being improperly pressured by Mueller's team to strike a plea deal which he now says he won't sign.
According to Corsi's complaint, they [Mueller and his team] wanted him to demonstrate that he acted as a liaison between Stone and WikiLeaks founder Julian Assange on one side and the Trump campaign on the other, regarding the release of hacked emails from the Democratic National Committee.

The complaint states that Mueller's office is now "knowingly and deceitfully threatening to charge Dr. Corsi with an alleged false statement," unless he gives them "false testimony" against Trump and others. –Fox News
In an interview last week with Fox News' "Tucker Carlson Tonight," Corsi said Mueller's team "was happy" with his answers until he couldn't "give them what they wanted." In typical government fashion, when asked about Monday's complaint, Mueller's spokesman Peter Carr said they would decline to comment, as did a Justice Department spokesman.