In order to "prevent tax evasion," the nation of Colombia is launching a central bank digital currency. An official at the country's tax and customs agency has hinted that there is a national digital currency plan.
Luis Carlos Reyes, the head of the Colombian Tax and Customs National Authority, claimed that the government of newly inaugurated Colombian President Gustavo Petro will seek to create a digital currency to prevent illicit financial activity like tax evasion. A central bank digital currency is a must for all ruling classes going forward. They need to be able to see everything you do, buy, sell, and generate as income so they can take at will or shut it off if you upset them.
The Endgame: Central Bank Digital Currency
This has been in the works for a long time, and it's coming everywhere.
Colombia's digital currency plans are part of the country's new monetary policy measures aiming to increase the transparency of financial transactions, the official said in an interview with the local magazine Semana. According to the report, tax evasion in Colombia is estimated to account for 6% or 8% of the country's gross domestic product.
The ruling classes cannot have people start to understand that they shouldn't be stolen from.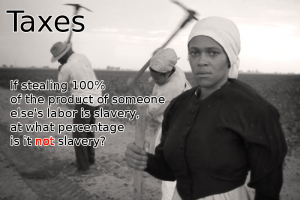 The official did not specify what kind of digital currency exactly the Colombian government will be looking to launch, a central bank digital currency (CBDC) or rather an asset-backed national currency similar to Venezuela's Petro digital currency project.
The news comes shortly after new Colombian president Petro has sworn into office on Aug. 7. As previously reported, Petro is known for expressing support for cryptocurrencies like Bitcoin (BTC). Back in 2017, Petro suggested that BTC could remove power from the government and return it to the people. "Virtual currency is pure information and therefore energy," Petro said at the time. –Coin Telegraph
CBDC is going to make sure that your slavery to the rulers is permanent.
"Cash Free" Central Bank Digital Currency Roll Out Coming In December?
Prepare for this in the United States. It's coming everywhere, and it's up to us to stop it and create something better. This system is tightening its grip on those who insist on continuing to obey it, and some may reach a breaking point when the CBDC is rolled out. They are coming for everything we have, physically and every last bit of what's left of our freedom.
Illusion of Freedom Continues To Crumble: Digital ID Bill Creates A "Digital Ecosystem"
They want us to own nothing while setting themselves up to own everything, including us.