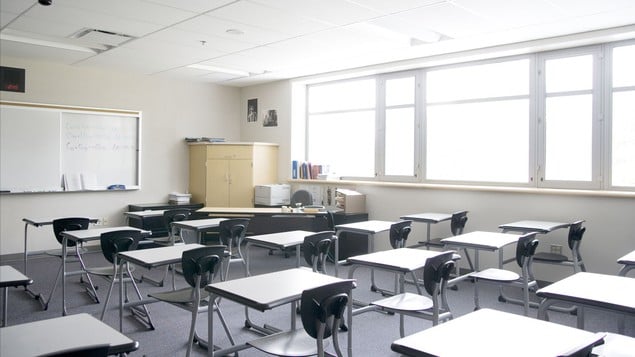 It may be a humorous satire, but sadly there's truth to it:
Jubilant Chicago Public Schools officials announced Wednesday that, for three straight days now, there has not been a single act of student violence in any of the city's 675 public schools.

"Our classrooms and hallways are safer now than they've ever been," said CPS chief executive Jean-Claude Brizard, happily noting that there have been no reported instances of beatings, stabbings, sexual assaults, or shootings in any of the city's public schools this week.

"We've had no incidents of weapons being brought onto school property, nor has anyone had to break up a fistfight between students.

We've all had to work together for this, but it's paid off. Let's keep it up!"

At press time, a gunfight on Chicago's South Side had reportedly claimed the lives of three 16-year-old boys.

Via The Onion
While the above report from faux news site The Onion makes light of the Chicago teachers' strike, what's not so funny is the fact that Chicago's public school system is abhorrent and its teachers make more money than just about any other school district in the country. The average annual salary before benefits for a Chicago school teacher who works 9 months out of the year is $76,000.
Teachers are on strike because they are apparently not making enough money. They originally asked for a 30% raise – yes, they want to make $100,000 a year for 170 days of work – and the city made an offer of 16%, which was rejected.
For a school district where the high school graduation rate is barely half (55%) of school attendees, and of those who do graduate some 20% are functionally illiterate, it's quite shocking that the teachers are under the impression they have earned such a salary.
The city has a public school deficit rapidly approaching a billion dollars (currently $665 million) for a district that provides 25% fewer instructional hours than most other major cities in the country.
In an economy where millions of Americans are without work, governments around the nation are going broke, and higher education pedagogical institutions are on the verge of mass layoffs due to fiscal collapse, the Chicago Teachers Union (CTU) is holding the students and parents of its city hostage with demands for more money.
The fact is that neither Chicago, nor Illinois, nor the federal government can support these outrageous salaries, and doing so will only fuel similar protests from public unions across the entire country.
The system is completely broke – BROKE!
There is, however, a simple solution to the teachers' strike in Chicago.
Every strike is a strike of choice. Moreover, given projected budget deficits and with pension plans even deeper in the hole, the 16% raise offer was actually far too generous.

The ideal approach by mayor Rahm Emanuel would look something like this.

Immediately fire all 25,000 teachers, disband the union, and kill defined benefit pension plans
Offer teachers their jobs back with a zero percent pay raise with three days to decide
For each day beyond three, the city would reduce its offer to teachers by $2,000 a day
Offer generous relocation expenses to those willing to come to Chicago to teach
Offer substitute teachers full-time jobs

It is time to break the back of the insidious grip public unions have on the state of Illinois. There is no better place than Chicago to start.
The mathematics of this is very simple – and all government workers should take note. There is no longer any easy money in the system to allow for reckless spending in the government managed public sector.
These teachers shouldn't be getting salary increases; they should be getting pay cuts and walking papers.