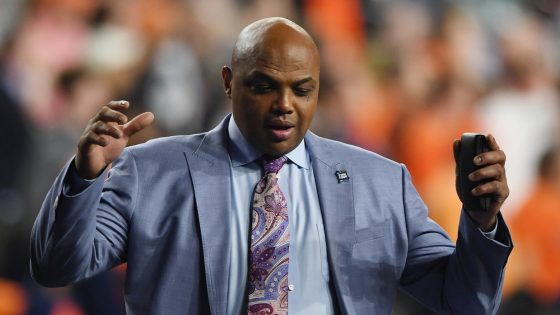 Charles Barkley has come forward to call us all stupid for following politicians. The political system is rigged to favor the powerful and keep everyone else at each other's throats to protect the status quo, Charles Barkley said in a fiery commentary on divisiveness in the United States.
He's not the only one who noticed this. It's a tactic that has been used for centuries, if not millennia to keep the public from fighting against those who rule over them. "I think our system is set up where our politicians, whether they're Republicans or Democrats, are designed to make us not like each other so they can keep their grasp of money and power," says Barkley. "I truly believe in my heart most white people and black people are awesome people, but we're so stupid following our politicians, whether they're Republicans or Democrats," he said, according to a report by RT.
It is rare when someone speaks truth to power in the United States anymore.  Most are willfully ignorant slaves more than ready to bow upon command to those who rule over them with the iron fist of a totalitarian dictatorship.
Charles Barkley speaking the truth pic.twitter.com/lt9jBldV2a

— RunBMC (@runBMC57) April 3, 2021
Barkley added of the divide-and-conquer strategy: "Hey, let's make these people not like each other. We don't live in their neighborhoods, we all got money, let's make the whites and blacks not like each other, let's make rich people and poor people not like each other, let's scramble the middle class." It's all by design and it has been for quite some time.  Probably longer than most are willing to admit.
Domestic Terrorists: We Are Being Divided By Design, And Easily Manipulated
Barkley once supported the Republican Party, but apparently became disillusioned with it. In the 2000s, when he was pondering a bid for governor of Alabama, he said he would run as an independent. The rulers will make sure no one can change the system from within. That's not how this is set up. It's set up so a select few chosen can rule over the many.
Government is slavery and the sooner we all realize the depth of what we have been put through generation after generation, the rulers will have no option but to cease controlling us.  But as I keep saying, it's up to us.  We have to figure it out and stand together.