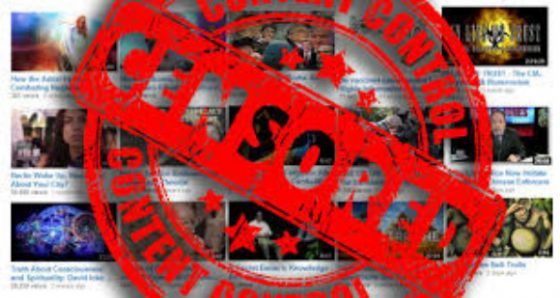 It isn't new news that YouTube, Google, Facebook, and Twitter have taken their censorship to a whole new level in recent weeks.  But investigative journalist Ben Swann has now proven that alternative media sites have been laying out conspiracy facts, not theories about what's being done to them to silence their dissent.
In many instances, the social media sites weren't just censoring content they disliked. They went as far as taking down entire YouTube channels, such as Mike Adams' Health Ranger. They removed complete video and content libraries that often contained hundreds or thousands of programs all under the guise of "combating hate speech" and "fake news."
YouTube's purge is being done to any channel that questions the establishment's official narrative or offers another view on a scientific theory. Often called "conspiracy theorists" or "pseudoscientists" as a means of shutting down the ideas, these tech giants are actually doing nothing more than proving those they censor correct. -SHTFPlan
And as we now know, and Melissa Dykes says it best:
"The things that are going to be blocked are not going to be fake stories. The things that are going to be blocked and censored, the things they are going to keep from people is going to be stuff they just don't want you to focus on or know about."
Alternative media's warnings about Nazi-style censorship were met with criticism, doubt, and haughty derision in many mainstream media quarters, but as it turns out, those censored were not only correct, but the warnings were just the tip of the censorship iceberg. Investigative journalist Ben Swann noted in All News Pipeline, there is indeed a concerted effort by the Alt-Left social media giants to deep-six conservative, libertarian, and independent voices of liberty as part of an overall effort to silence their voices.
The notion of liberty and freedom is so much more easy to grasp than the one of government authoritarianism the media glorifies and propagates to brainwash the masses. Hence, the bold censorship of anyone calling for the liberty and freedom that all human beings deserve – the most basic of human rights and dignity.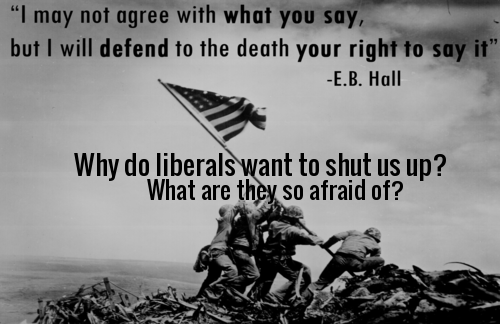 Ben Swann with Truth in Media recently detailed the horrors of censorship, and why it's such a slippery slope.
Swann goes into the details that all of us are aware of by now, saying that the new moderators at YouTube are going further than simply "flagging" content they don't like.  They are completely removing channels that question the establishment in any manner.  "So it's not a conspiracy. There is no question that in fact, human moderators were pulling down 'right-wing' or conservative content," says Swann.
"There is, in fact, a very coordinated effort by a number of organizations like Media Matters for America and the Southern Poverty Law Center to silence voices with which they do not agree. For instance, I know firsthand as these organizations have really attacked me personally, trying to silence my voice. Full disclosure here: I am, ideologically, a libertarian, neither on the left or on the right. But according to these groups, anyways, I am "alt-right". A dog whistle, which actually means a white nationalist, which I am not at all. But that doesn't stop them from slandering me…the goal of these organizations is to silence dissent not just from the right, but from the left as well. In fact, they silence anyone who is not part of the establishment structure."
Swann then goes on to agree with a sentiment expressed by SHTFPlan that the next big things to prevent censorship, are decentralized platforms, not begging for the regulation of the platforms that are actively censoring dissent.
We disagree with Adams that more regulations of the internet by the government is a solution.  The establishment is more likely than not in on all of this and leading the censorship charge. Their regulations will actually only enhance censorship of non-establishment and freedom-minded ideals while adding to an already unending number of laws.

See what we did there? We disagreed with Adams while still calling for him to have the right to freely express his ideas. Free speech is not some magical concept. Our idea is a decentralized video platform like DTube. It's a much better solution than adding to the ever-expanding tyrannical regulations of…everything. Regulation of the currency is why Bitcoin arose in the first place, and snuffing out those platforms who kill basic human rights such as free speech should be a more worthy goal over increasing regulations. –SHTFPlan, March 6, 2018
DTube and Steemit were suggested by Swann, and both are decentralized. The future is one of fewer regulations.  As freedom becomes more desirable and the establishment hardens down on attempts to coerce the public into accepting slavery, the censorship of dissent will be the undoing of Facebook and YouTube, while decentralization will take hold in almost every aspect of life.