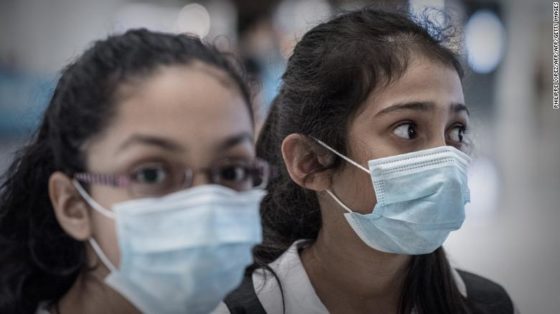 The Centers for Disease Control and Prevention is finally warning the United States citizenry that the coronavirus will "likely" spread and will be labeled a pandemic. This news comes as South Korea and Iran deal with the outbreak and the World Health Organization cautions that "the window of opportunity is narrowing" for containing the outbreak worldwide.
Dr. Nancy Messonnier, the director of the CDC's National Center for Immunization and Respiratory Diseases, told reporters Friday that U.S. health officials have begun preparing for the coronavirus to become a pandemic. "We're not seeing community spread here in the United States, yet, but it's very possible, even likely, that it may eventually happen," she said. "Our goal continues to be slowing the introduction of the virus into the U.S. This buys us more time to prepare communities for more cases and possibly sustained spread."
HOW TO PREPARE YOUR HOME (QUARANTINE) FOR A PANDEMIC
Preparations on the individual level have already begun for some, and many are double-checking their supplies just in case. Wearing a snug-fitting face mask, improving handwashing techniques, and boosting your immune system are just a few suggestions to prevent contraction and transmission of this virus.
Prepping For The Coronavirus: Hand Washing Is Vital
https://www.shtfplan.com/headline-news/best-immune-system-boosting-foods-to-get-you-through-flu-season_02162020
Messonnier said that  CDC is working with state and local health departments "to ready our public health workforce to respond to local cases." These measures include collaboration with supply chain partners, hospitals, pharmacies, and manufacturers to determine what medical supplies are needed.
At the time of this writing, there have been 79,737 cases (perhaps more; China may not be accurately reporting) and 2,627 deaths.
The director-general of the World Health Organization, Tedros Adhanom Ghebreyesus, who says he's alarmed by the recent spread of the coronavirus from Iran, warned Friday that while the chance to contain the virus globally still exists, "the window of opportunity is narrowing."
"We still have a chance to contain it, but we have to prepare for other eventualities," said Adhanom Ghebreyesus. "This could go in many directions, it could be even messy. It is in our hands now … we can reverse or avert a serious crisis. If we don't, if we squander this opportunity, then there could be a serious problem on our hands."