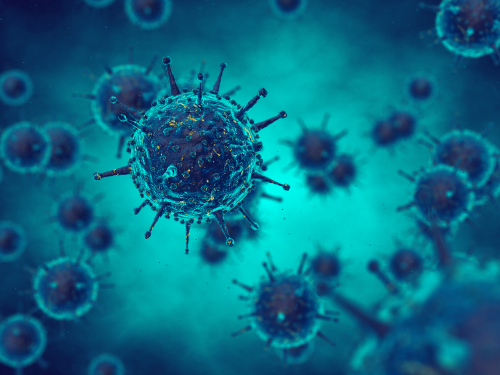 This week, Democratic lawmakers in California proposed a piece of legislation that flies in the face of common sense and morality. In other words, it was a typical week for legislators in the Golden State.
State Senator Scott Wiener proposed a bill that would reduce the punishment for people who knowingly spread HIV, from a felony to a misdemeanor. Currently, the law states that if someone who knows that they have HIV tries to have unprotected sex and doesn't notify their partner of their condition, then they can be charged with a felony and face up to 7 years in prison. If the bill passes, they'll get a slap on the wrist instead.
The same downgrade in crime level would apply to people who donate blood or semen without telling the blood or semen bank that they have acquired immunodeficiency syndrome, or AIDS, or have tested positive for human immunodeficiency virus, or HIV, the precursor to AIDS.

"HIV-related stigma is one of our main obstacles to reducing and ultimately eliminating infections," Wiener said. "When you criminalize HIV or stigmatize people who have HIV it encourages people not to get tested, to stay in the shadows, not to be open about their status, not to seek treatment."
Of course this argument doesn't make any sense. HIV hasn't been criminalized. Only trying to have sex without disclosing one's HIV status is a crime, and for good reason. It's an incurable disease that can kill without lifelong treatment. How could knowingly spreading that around not be considered a serious crime? And how would the fact that this is a crime make certain people nervous about getting tested? Is it because they don't want the legal and moral responsibility that this knowledge would carry? That doesn't really hold water either, because even if someone doesn't want the legal responsibility that comes with knowing that they have HIV, they're still going to want to know so that they can get life-saving medical treatment.
The lawmakers who back this bill point out that HIV is no longer a death sentence because of modern medical treatments, so it should no longer be a felony for someone who's HIV positive to not alert their sex partners. However, HIV is still quite dangerous. Thousands of people in America still die from it every year.
They also argue that with proper treatment, HIV isn't nearly as transmissible as it used to be. However, studies show that even with antiretroviral treatments, the risk is still there. Until there is a cure for this disease, it should absolutely remain illegal to have unprotected sex with someone without telling them if you're HIV positive. Even if the risk of infection was minimal, failing to disclose your HIV status is wildly irresponsible.