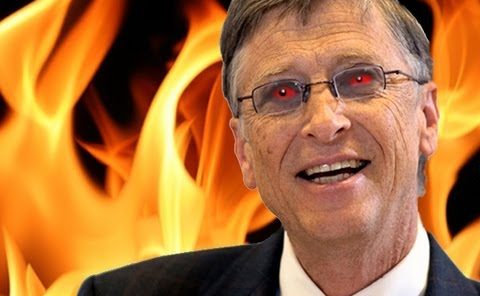 Six months before the mainstream media started to tell the public to panic and live in a fear-based stupor over the coronavirus, Bill Gates worked with a congressman in the United States government to get a "tracing deal" done according to investigative journalists. Gates and U.S. Congressman Bobby L. Rush sat down in Rwanda, East Africa in mid-August of 2019 to hash out who would score the windfall from a government contact tracing program
The Bill and Melinda Gates Foundation helped negotiate who would score a $100 Billion government-backed contact tracing contract in August 2019 — six months before the 'pandemic' arrived in the United States and four months before it swept through China, according to a report by True Pundit. Nine months after the meetings with the Gates Foundation in Rwanda, Rush, who is a Democrat from Illinois, introduced the $100 BILLION H.R. 6666, the COVID-19 Testing, Reaching, and Contacting Everyone (TRACE) Act.
The shocking revelations were unveiled on the Thomas Paine Podcast and the Moore Paine Show on Patreon by the two investigators who blew the whistle on the massive Clinton Foundation tax fraud during a Congressional hearing in 2018. John Moynihan and Larry Doyle testified in Congress, detailing the fraud and schemes utilized by the Clinton's to avoid paying up to $2.5 BILLION in federal taxes. –True Pundit
EXCLUSIVE: Bill Gates Negotiated $100 Billion Contact Tracing Deal With Democratic Congressman Sponsor of Bill Six Months BEFORE Coronavirus Pandemic https://t.co/nOF4fLzlqA

— Thomas Paine (@Thomas1774Paine) June 10, 2020
The mainstream media has quickly gone to work claiming this is "fake news." But what we do understand, is the media will stick to the narrative it's given regardless of truth, honesty, and facts. So do what's right, read the information, and look into it. This is something Gates would want, and
"The bill does not force you or your loved ones to do anything at all," a press release from Rush's office reads. "With that being said, if you or a loved one does have the coronavirus, it is advised that you do self-quarantine and maintain social distance from others." Does this guy think we are stupid? Because what's the point of even writing a bill that anyone intends to make a law that doesn't "force" us to do anything?
Read the entire text of H.R. bill 6666 here if you would like and decide for yourself. Compared to most bills any politician introduced, this one is vague.  Is that done on purpose, to confuse and distract? Who even knows anymore.