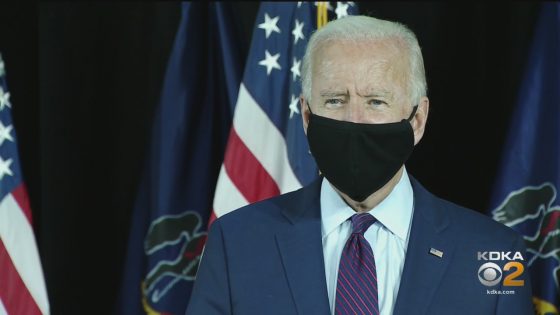 Joe Biden plans to announce Tuesday that he is moving up his target date for all American adults to become eligible to receive a coronavirus vaccine. According to a White House official, Biden is jumping up the date by almost two weeks to April 19.
As fewer and fewer willingly submit to this concoction falsely labeled as a vaccine, the rulers are still going to push until they can get as many as possible to suspend their critical thinking and obey their master.
COVID-19 mRNA Shots Are Legally Not Vaccines
Biden is also expected to announce that the United States has administered 150 million COVID-19 vaccine doses, the official confirmed, putting the president on track to meet or exceed his goal of administering 200 million doses in his first 100 days in office. -The Hill
Are those numbers real or fabricated just like the COVID cases using the PCR tests that aren't to be used as diagnostic tools according to the inventor of said tests?  Is this just more of an agenda push? Probably.  The rulers want it to appear as though as many as possible have willingly taken this shot to coerce those who are skeptical into doing so.
The new target date comes as the U.S. is steadily ramping up the number of daily vaccinations as they proceed with the propaganda push of more lockdowns and a fourth wave. The Biden administration announced over the weekend that the U.S. hit 4 million doses in a 24-hour period for the first time. Lies? Invented statistics? Manufactured consent?
Considering buried in an article by The Hill, that the Biden Administration can't figure out how to take the critical thinking and discernment skills away from those skeptical of these rushed experimental gene therapies, it stands to reason that this is a part of the larger agenda.
The Biden administration is also grappling with how to address vaccine hesitancy and convince those wary of inoculations to receive them so that the U.S. population can reach herd immunity.-The Hill
Contrary to What the Media is Telling You, Freedom Does Not Come from a Vaccine
The biggest problem the master has right now is convincing the slaves to willingly take this vaccine so they don't have to resort to force.  They were able to do it with theft (taxation) but people are finally waking up to what's been going on. Humans do not need governments or rulers. In fact, they need us. Without us, without the consent, they constantly manufacture, we would not be their slaves.
"The best slave is the one who thinks he is free" -Johann von Goethe