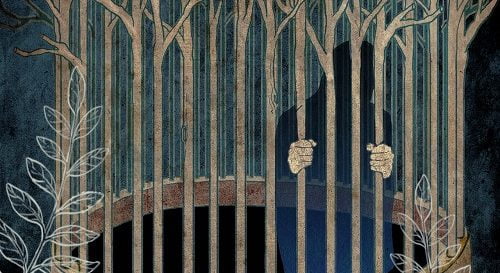 If the rulers can get away with commanding the slaves to lockdown again, they will do so. In fact, the propaganda and narrative for a second lockdown are ramping up again, as a Biden COVID advisor warns of "new variants."
This time, it's not to protect grandma though. It's to protect the children. We all have to be slaves in order to keep others safe. If people can't see through this totalitarian scam this time, it would be surprising. The rollout of the new narrative is in full swing.
On NBC's Meet the Press, Micahel Osterholm, director of the Center for Infectious Disease Research and Policy at the University of Minnesota, called the B.1.1.7 variant a "brand-new ballgame" because of how quickly it has spread among children, citing roughly 750 Minnesota schools that have reported the variant in just the last two weeks.
So what's the solution? Total enslavement but they're calling it "lockdowns" again.
Osterholm suggested the U.S. may need to consider new lockdowns before school lets out this summer, saying vaccination alone won't curb rising cases in the next six to eight weeks and telling Fox News Sunday that "there isn't a country in the world right now that has seen a big increase in this [variant] that is not locking down."
Because no one likes or listens to Dr. Anothony Fauci anymore, is this the new minister of propaganda the government is going with now?
"We're going to have to reconsider what we're doing," Osterholm said, noting that the new variant is between 50% to 100% more infectious than previous strains and causes more severe illness about 55% of the time. "We really are in a category five hurricane status with regards to the rest of the world… This B.1.1.7 variant infects kids very readily," Osterholm told Meet the Press. "Unlike the previous strains of the virus, we didn't see children under eighth grade get infected often, or they were not frequently very ill. They didn't transmit to the rest of the community… B.1.1.7 turns that on its head."
Hopefully, enough people can see through this hoax by now and won't even come close to tolerating another lockdown.  But if they can manage to manufacture enough fear, and get their second lockdown, we will all be one step closer to living in the dystopian New World Order that's rolling out right before our eyes.
As always, continue to use discernment and critical thinking. Two things the rulers are trying to prevent us from doing. Stay alert and be ready for anything to the best of your ability.