Last summer Bob Ferris' wife returned from church looking particularly beautiful so he decided to take a few snapshots with his camera. A few months later the couple happened across a contest promotion in People magazine called "Real Beauty at Every Age." The contest was open to everyone and all that it required was a photo submission. Just about all submissions, so long as the pictures were tasteful, were allowed entry into the contest.
But Sandra Ferris, who says the contest submission was her husband's idea, didn't even get past the qualifying stage.
Apparently, the photo she submitted was flagged as "inappropriate content" by People Magazine editors and was denied entry, though the magazine itself has yet to comment on specifically why the photo was not accepted.
Apparently, the submission broke the rules because Mrs. Ferris happened to be holding a .45 caliber handgun in the picture.
"I don't think there is anything more beautiful than a woman holding a handgun," said Bob Ferris in response to the rejected entry.
Here's the offending photo: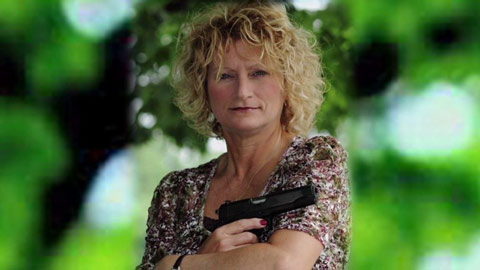 Though Mr. Ferris had his suspicions, he wasn't convinced that the gun was the reason for the photo being rejected, so he persevered.
I didn't think they'd reject the photo," Bob Ferris said.

But they did, listing at least three possible reasons for rejection: size, focus or inappropriate content.

"I was a little shocked at first," Bob Ferris said.

To see if the gun was the problem, Bob submitted a second pistol-packing momma picture, and was once again shot down. Only after entering a third time with a gunless photo did Bob finally hit the target – the photo was accepted.

The contest rules make it clear that the judges can reject any photo for any reason at any time.
His next submission using a different photograph was also rejected: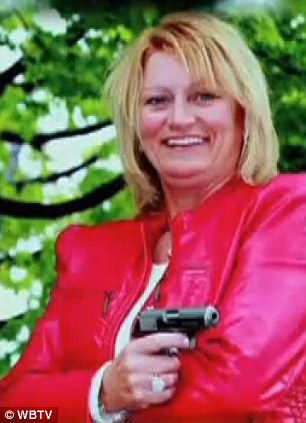 Not one to give up, Mr. Ferris really wanted to know whether the issue was because of problems with focus or size, so he sent over yet another picture, this time with no gun.
The third time was a charm and Mrs. Ferris' picture was finally entered into the contest.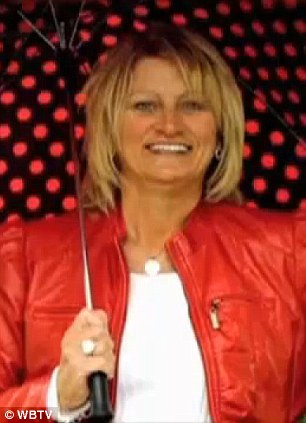 In all fairness, People magazine enjoys the same rights as a private business as individual Americans do, so they are protected by the First Amendment.
But apparently that's the only one that really matters to them, because the Second Amendment is now considered "inappropriate content" by the popular magazine.
Insofar as Bob and Sandra Ferris are concerned, they won't be cancelling their subscription to People magazine… because they didn't have one (and don't plan on getting one any time soon).