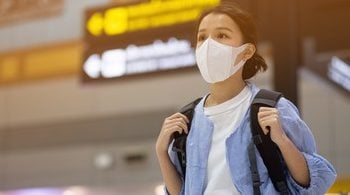 N95 or better face masks are all but impossible to come by right now.  But in addition to those selling out completely, emergency food kits and other gear is flying off the shelves in stores and selling out online because of the coronavirus' rapid spread and rising death toll.
What is selling out? According to a report by Business Insider, these are the items to grab if you want and don't already have because they may not be available much longer:
Hazmat Suits – as people boost their quarantine gear and first aid kits in anticipation of what could soon be a global pandemic, Hazmat suits are seen as necessary. If you self-quarantine yourself or an ill family member at home, a couple of these could come in handy to prevent the spread of the virus to others.
Face Masks AND Gas Masks – Unfortunately, at the time of this writing, I was unable to find any N95 or better face masks available for sale.  But if you want one, continue to Google them a few times a day or check websites that say they are coming back in stock. However, while face masks aren't readily available, preppers are also buying gas masks. Will A Face Mask REALLY Protect You From The Coronavirus?
Emergency Food Kits – a lot of the 30-day emergency food kits have already sold out.  You can still grab some 72-hour and 14-day kits, but those are going quickly too.  This is likely due to the "bugging in" that will happen if this virus does become a pandemic.
HOW TO PREPARE YOUR HOME (QUARANTINE) FOR A PANDEMIC
There are a few things you can do that don't cost anything to make sure you're ready for this outbreak to be labeled a pandemic. Improve your diet, improve your handwashing techniques (and teach children), and do an audit of your first aid kit and quarantine supplies. 
While everything else seems to be in stock, for now, these three items are going quickly.  It's always better to have it and not need it than to need it and not have it.  That seems to be the mindset of most preppers, as these things that we all know we should have on hand for those SHTF scenarios start to sell out!