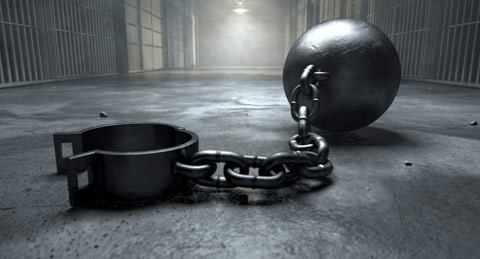 As business enters into 2017 and the Trump Administration with high hopes for a new boom, individual households remain less than optimistic about their own financial future.
With overwhelming student debt, and factors such as increasing costs of living, a new housing and auto bubble, difficulty finding good work and the announcement that the Fed is raising interest rates in 2017 and beyond, many Americans are dealing with a pessimistic outlook that will be difficult to shake, even if the next administration kicks off on a high note.
Insurance companies surveyed the landscape of the American household, and found that the younger the individual, the worse their fears for the future of the economy.
The two younger generations, millennials and Generation X-ers (under 35 and under 50, respectively), are the two most worried, with nearly 40% of the youngest and slightly more than 30% of the second youngest group both personally concerned about repaying debts and staying afloat.
A return of American jobs and a revitalization of the economy – long overdue after Obama's 8 years of false recovery – would be welcome change, but it isn't something that younger Americans, many of whom voted against Trump, have much faith it.
Indeed, with so many systemic factors stacked against them, and the looming prospect of a deeply flawed and failing economy, there may be good reason for concern.
via Bloomberg:
Ah, 2017… While the new year marks a fresh start for many, millennials aren't so optimistic. In fact, this generation is the only one to say they're feeling worse, financially, about 2017 than 2016.

In the days following the election, Country Financial Group, an insurance and investment firm, conducted its annual financial security index and found that the score was lowest for millennials, defined as those between 18 and 34 years old, at 60.9 (the highest score is 100).

To determine its score, used a survey that asked over 1,000 Americans questions about their financial stability, like whether they had savings, or if their assets were adequately assured.

Generation X-ers, (people aged 35 to 49), had a score of 66.6. Boomers (between the ages of 50 to 64) came in at 69.2. The Silent Generation, defined as those over age of 65, had the highest score at 71.2.

Asked about economic outlook, millennials were the only generation to predict 2017 would be worse than 2016. Generation X wasn't too optimistic, with 34 percent of those polled saying this year would be better than the last, compared to 31 who felt the opposite. Boomers and the Silent Generation felt most strongly that 2017 would be better for the American economy than 2016.

The feeling of impending doom wasn't exclusively reserved for 2017: about a third of millennials surveyed said they don't think they'll have enough money to comfortably retire at all. About half of millennials said they hadn't set any money aside, be that in investments or savings accounts, and 29 percent of this generation felt unsure about being able to pay off their debts.
As many people have unwisely taken on too much debt in the glut of cheap money – an era which is now rapidly coming to an end – there will be a desperate struggle to stay afloat and make ends meet.
For many Americans, credit card debt and other loans were the only means to keep going during an economic period that was stagnant and unforgiving. Though they borrowed money to pay bills, that flow didn't result in better momentum in the way of pay, job advancement and personal household progress.
These are all bad signs for individuals Americans, and a testament to the fact that it will be a long road ahead to prosperity once again.
Read more:
The Shocking Reality: This Chart Shows Just How Bad Unemployment Is Today Compared to The Great Depression
As the Middle Class Dies, Millennials Give Up: "The American Dream Is Not Really Alive"
Prepare For Anything, Including Economic Collapse
29 Percent Of All U.S. Adults Under The Age Of 35 Are Living With Their Parents
Boomerang: Over 20 Million Adults Now Living With Their Parents; Massive Increase Since 2007