This article was originally published by Mac Slavo at SHTFPlan on May 25th, 2020.
*EDITOR'S NOTE: Other than enhancing our critical thinking, the best thing we can do right now is to become as self-reliant as possible.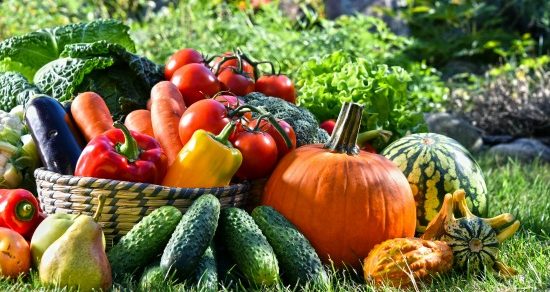 In the aftermath of the government's response to the coronavirus outbreak, which has impoverished millions and destroyed the supply chains all around the world, Americans are at least taking some responsibility.  Many are now taking to self-reliance, as they've realized the government is not there to help them.
Many people initially obeyed the commands to destroy their lives, shut their businesses, and become good slaves. But a lot of us quickly got fed up with the tyranny as the orders killed jobs, smothered social interactions, and put the entire population of the planet in mental chains. If anything, the plandemic restrictions fed oxygen to the embers of the individualist, anti-authoritarian tradition. Likewise, the lockdowns have fueled old habits of self-reliance, prompting Americans to relearn skills and revive almost-forgotten habits in ways that, for better or worse, may shape the future.
Cooking at home was the first skill to gain new life in a nation that had become increasingly accustomed to take-out, fast food, and sit-down restaurant meals.

"Until recently, learning how to cook, or learning how to cook better, as an adult was considered an aspirational skill akin to learning how to ski—could be nice, might be fun, but would be daunting and could come with potentially expensive start-up costs," the Washington Post noted in March. –Reason
When you rely only on yourself, you cannot be manipulated or controlled.  This is perhaps the biggest blow to the political and ruling classes of the world that we've seen yet.  As David Icke said, "dependency is the greatest form of control."
Stand Up For Liberty: Dependency Is The Greatest Form of Control
Self-ownership, personal responsibility, and self-reliance have all been on the rise since the elitists insisted on trying to bury the public in fear and horrific tyrannical restrictions on literally everything.  People have risen up though, and perhaps this is the point in history when people got off their knees.
Americans now have a renewed interest in gardening. "We sold more seeds in March than at any other time in our 144-year history," announced George Ball, chairman of The Burpee Company. And yes, those are "mostly vegetable seeds and plants such as tomatoes, peppers, and beans," according to House Beautiful.
Canning supplies and online lessons in food preservation also took off, as people realized they have to use or store anything they grow. Food waste is becoming a thing of the past. Whether Americans want to continue doing things for themselves after the lockdowns ease and life returns to some form of normal depends on how much they enjoy the experience. Many will pick a life of convenience if that's back on the menu. But the harsh reality of what the government is may dictate an extension of the DIY experiment for some time to come.