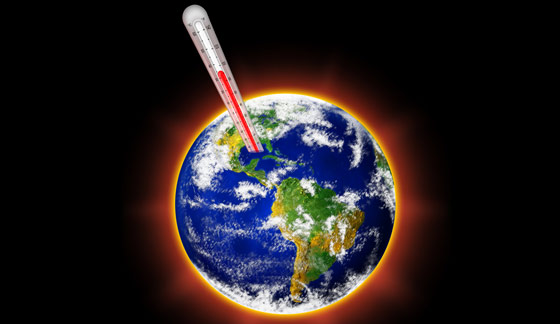 Former vice president Al Gore has gotten even stranger with his new terminology about "climate change."  While speaking in Dubai Sunday, Gore told delegates that "the "climate crisis" has gotten so bad that it is creating "flying rivers" that eventually result in "rain bombs" dropping on unsuspecting populations.
While that might sound like a dystopian novel has just sparked to life (ignore the fact that we are living in George Orwell's 1984), Gore,  the founder and chairman of The Climate Reality Project, assures all of us such "extreme" developments are our new "reality." The reason, of course, is that people are using the atmosphere like an "open sewer," where we pour our dirty fossil fuels, supposedly ramping up extreme weather and driving up humidity by 5% over the last 30 years. But remember, Gore also predicted there would be a collapse of the polar ice caps by now, but NASA's satellite instruments have revealed the Earth's polar ice caps have not receded at all since the satellite instruments began measuring the ice caps in 1979. Since the end of 2012, total polar ice extent has largely remained above the post-1979 average.
Another important bit of information that most of Gore's lemmings completely miss is the fact that he's well on his way to becoming the "world's first carbon billionaire."  Gore is raking in substantial amounts of money from the poor cultists he brainwashes into actually believing it is their fault the climate changes. 
Dubai's Gulf News provided the following summary of the ominous predictions Gore laid out:
He described flying or atmospheric rivers as long streams of rain-bearing clouds that carry huge amounts of water vapour over long distances, ending as heavy rain bombs over a small, concentrated area. Gore said a city in California was recently hit by such weather, with the "river" in the air having flown thousands of kilometres from an area in the Pacific Ocean.
So should we be worried about a plague of "rain bombs" and "flying rivers"? Well, in all honesty, we should all do our best to take care of the Earth we live on, but none of us need to pad Al Gore's pockets or suffer under the ever-increasing burdens of taxation to achieve a healthier planet. Just because one finds the flaws (and there are many) in the climate change junk science doesn't mean we shouldn't do our best to keep the plants and animals we eat in a healthy state.