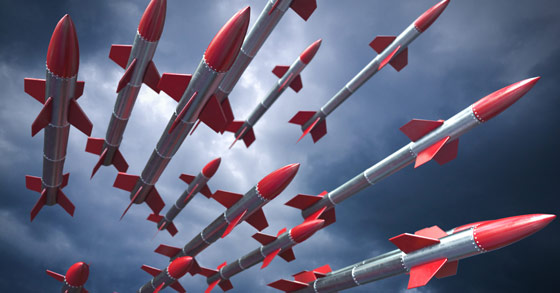 A top United States Air Force general has admitted that the US is powerless against hypersonic missiles capable of killing millions of people. Air Force General John Hyten testified before the Senate Armed Services Committee on March 20 and admitted the horrifying reality.
When asked about the effectiveness of US defenses, General Hyten revealed the country would be powerless against some state-of-the-art weapons, such as the hypersonic missiles currently in the hands of the Chinese and Russians. According to The Daily Star, hypersonic missiles can deploy warheads that travel at 20 times the speed of sound and can dodge air defenses as they loop through the skies.
"We have a very difficult – well, our defense is our deterrent capability," said Hyten. "We don't have any defense that could deny the employment of such a weapon against us, so our response would be our deterrent force, which would be the triad and the nuclear capabilities that we have to respond to such a threat." Hyten eluded that should the US be attacked with one such missile, that the military could respond with a nuclear attack.
These comments come as fears of a third world war continue to heighten and among the major advancements in the Russian and Chinese weapons technology. Both of these countries would be a force to be reckoned with should another world war break out.
The Russians have been accomplishing a great deal in stealth technology, especially with Kilo-class boats converted into stealth subs. Dubbed "the black holes of the Russian Navy," these quiet refitted diesel subs with the stealth technology are starting to roll steadily off of the assembly lines.

The Chinese are also upgrading their submarine fleet from a technological perspective (the boat) and also making improvements in their missile systems.  Such actions come on the heels of American positioning in the Pacific. –SHTFPlan
Zhou Chenming, a Beijing-based military observer, previously warned of the dangers posed by the sophisticated technology. "Compared to conventional ballistic missiles, HGVs are more complex and difficult to intercept," Zhou said. "The US, Japan, and India should be worried about China's developments in HGV technology because it can reach targets quicker and more accurately, with military bases in Japan and even nuclear reactors in India being targeted."