This article was originally published at Tess Pennington's ReadyNutrition.com
Tess is the author of The Prepper's Blueprint: How To Survive ANY Disaster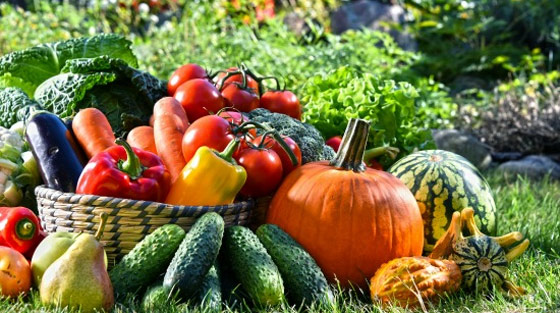 While we welcome in a new year, I like to take some time to reflect on the past and start dreaming of a better future. And, of course, I implement this into my gardening as well. While I have the best intentions to have a thriving garden, sometimes mistakes are made. These mistakes, although innocently made, caused me to be more mindful of my gardening habits and I've grown into a better gardener from them.
A new year is a fresh start. The slate has been wiped clean and you can put your best foot – or green thumb- forward! Before you put in your next garden, it's important to think about the goals you have for the coming growing season. And, now with the new year, comes new garden resolutions!
Shop For Non-GMO Heirloom Quality Seeds
5 New Year's Resolutions To Get a Jump-Start on the Garden
These resolutions will no doubt inspire you to get into that gardening frame of mind and get growing! Some other garden goals you can add to your New Year's Garden Resolutions are to take a gardening class in the spring, add some fruit trees to your garden, or encourage beneficial insects and birds to feel welcome by adding bird baths and flowers like coneflowers, roses, lavender.
Happy New Year, Friends!
---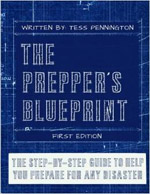 Tess Pennington is the author of The Prepper's Blueprint, a comprehensive guide that uses real-life scenarios to help you prepare for any disaster. Because a crisis rarely stops with a triggering event the aftermath can spiral, having the capacity to cripple our normal ways of life. The well-rounded, multi-layered approach outlined in the Blueprint helps you make sense of a wide array of preparedness concepts through easily digestible action items and supply lists.
Tess is also the author of the highly rated Prepper's Cookbook, which helps you to create a plan for stocking, organizing and maintaining a proper emergency food supply and includes over 300 recipes for nutritious, delicious, life-saving meals. 
Visit her website at ReadyNutrition.com for an extensive compilation of free information on preparedness, homesteading, and healthy living.