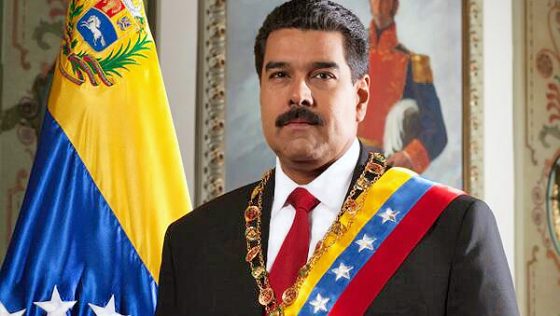 The socialist nation of Venezuela has called on its military and asked them to prepare to go to war with the United States. Venezuela's President Nicolas Maduro is bracing for war just days after the Trump administration banned Venezuelan officials from entering the nation.
"We have been shamelessly threatened by the most criminal empire that ever existed and we have the obligation to prepare ourselves to guarantee peace," said Maduro, who wore a green uniform and a military hat as he spoke with his army top brass during a military exercise involving tanks and missiles. "We need to have rifles, missiles, and well-oiled tanks at the ready….to defend every inch of the territory if needs be. The future of humanity cannot be the world of illegal sanctions, of economic persecution," Maduro said.
According to Newsweek, Maduro's threats come down to the Trump administration's hard stance against Maduro's regime by banning money lending to Venezuela's government or its state oil company PDVSA and passing sanctions against Maduro and his top officials. But it isn't likely that the socialist regime has the ability to stand up to the United States in any meaningful way.
It's unlikely Maduro has the manpower to stand up to the U.S., which has a much larger military. Maduro has maintained power in Venezuela despite mounting political and economic crises that has seen months of violent, anti-government demonstrations across the South American nation. Defense Minister Vladimir Padrino has backed Maduro during the upheaval, but some critics have begun a whisper campaign suggesting that the military could break away and support a coup against the president, Herbert Garcia, a former senior army general and minister,told Reuters in August. There have been three attempted military coups in Venezuela since 1992. –Newsweek
Russia has come out on the side of Venezuela. "We are strongly against unilateral sanctions against sovereign states," Russian Foreign Ministry spokesperson Maria Zakharova said in August. "We will carefully analyze the implications of the sanctions imposed by the United States, and their possible effect on the interests of Russia and Russian businesses. We can already say that they will not affect our willingness to expand and strengthen cooperation with the friendly nation of Venezuela and its people."
Russia has defended Venezuela frequently lately saying Trump is simply ramping up for a war and an invasion of Caracas.