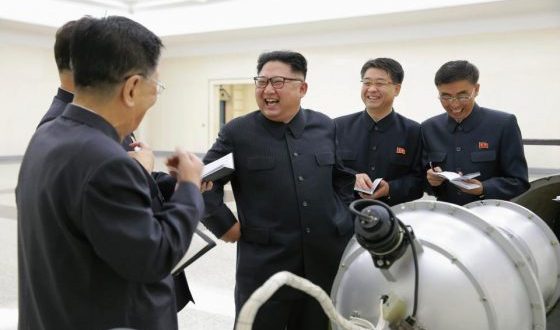 South Korea is raising concerns that North Korea could harm vital institutions with an electromagnetic pulse over their nation.  But that isn't all.  South Korea also fears that the EMP would be centered over their nuclear power stations, airlines, and government ministries taking the country down for good.
North Korea has been successful at hacking into South Korea's systems in the past. The fears also swirl around a potential attack on the banking institutions leaving the economy in the south crippled.  According to End Time Headlines, an EMP attack sparked by a nuclear blast or a pulse weapon would quickly bring the South's financial institutions to their knees. Now, the national banks are looking into establishing data centers overseas, while others are looking to build reinforced repositories designed to withstand the blast of a powerful EMP weapon.
An EMP is a burst of high-intensity radio waves emitted from nuclear explosions in the upper atmosphere that scrambles electronics, much like a sudden power surge can overload a power outlet. And Kim Jong Un has recently shown off an H-bomb capable of delivering an EMP attack, so South Korea's concerns are not unfounded.
Electronic equipment exposed to an electromagnetic pulse can experience damaging current and voltage surges, while data stored electronically can be corrupted. "Current regulations prohibit the transfer of client information overseas, so we are discussing ways to revise those rules so we can set up data backup centers abroad," a financial official told the Korea Herald newspaper.
After a series of nuclear tests and missile launches, Pyongyang has been subjected to increasingly stringent sanctions imposed by the international community, which they continue to ignore.
Kim's regime continues to defy the rest of the world and insists that it will continue to develop and deploy weapons capable of reaching targets anywhere in the United States. Kang Kyung-wha, the South Korean foreign minister, said intelligence agencies are anticipating some sort of action by Pyongyang on or around October 10, the 72nd anniversary of the founding of the ruling Workers' Party of Korea. Another date that is being closely monitored is October 18, when the Communist Party of China is scheduled to open its 19th National Congress.