This article was contributed by James Davis with Future Money Trends.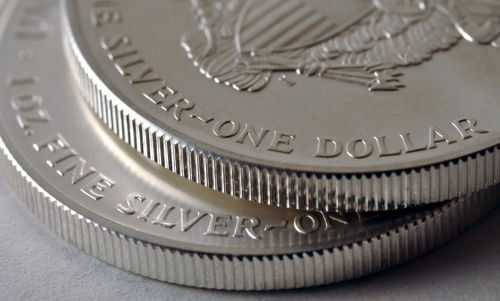 Precious metals are having a BREAKOUT YEAR; silver is already closing in on $28/ounce, which means that it has already PIERCED ABOVE our $26/ounce target, which was its EPIC RESISTANCE.

The mining sector will undoubtedly become the most profitable industry of 2020 with this legendary tailwind at its back.

I am pinching myself over this; it's like the MANIFESTATION of the CULMINATION of years of stressing in our newsletters the idea of just how unsustainable the monetary path that we've embarked on is.
Without getting political or taking sides, my message is that the Obama administration MISSED ITS CUE when it came to taking the button from the central bank. Obama's administration HARDLY DID ANYTHING on the fiscal end, so it tasked the central bank with the IMPOSSIBLE MISSION of improving the economy without ever having a chance to succeed at it since all they do is lower and raise interest rates and maintain stability in the financial system.

Bernanke and Yellen couldn't have helped the patient since he needed surgery and all they could offer was PAINKILLERS.
The central bank doesn't really intervene or reform the real economy; it's mostly in charge of creating SUFFICIENT LIQUIDITY.

The gold/silver ratio is NEARING 74:1, which is a critical resistance line for it.

Silver has DONE WONDERS since the March lows, yet my analysis points towards MUCH HIGHER prices for it, perhaps even as high as $31/ounce by the end of the year.

The most obvious driver of this REPRICING of precious metals is the loss of REAL-WORLD bond yields.
There is no way of getting a return on savings, plus the dollar is GETTING CLOBBERED.
Money managers are truly DE-DOLLARIZING in earnest.

We haven't seen this type of RUSH TO THE EXITS away from the dollar in over 18 years!

If this is a LASTING TREND, silver can definitely aspire to reach $50/ounce and higher.
I'm having a good time just sitting with a cup of coffee and watching the screens turn GREENER AND GREENER like a beautiful national park in the spring.

Let's recap this ASTONISHING 6-WEEK period:
Precious metals are in the process of REGAINING FOOTING in the mainstream collective mindset as an inflation hedge and a safe haven.
Many are finally coming to understand that both gold and silver (at times) have room in their portfolios.
The mining shares are JUST BEGINNING to show their real faces!
The American dollar has turned a corner FOR THE WORST.

Gold is currently TREMENDOUSLY OVERBOUGHT, but the last two times it occurred, instead of entering a correction like most expected, being a contrarian and actually capitalizing on this as a BUY SIGNAL worked best, as you can see in the circled area above!
We've been waiting for this moment since 1971; this is the END-GAME.

Gold at $3,000 is now an option that you must begin to SERIOUSLY ENTERTAIN in your mind!