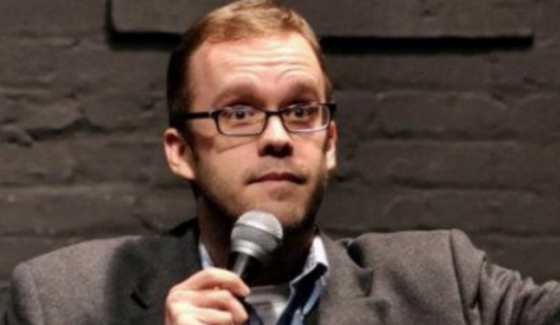 Washington DC comedian Tim Young has changed his stance on gun rights after he robbed at gunpoint. Young not only had his cell phone stolen, but he said several people who witnessed the armed robbery did nothing to help him.
Young now has plans to get trained and go through all the requirements necessary so he can carry a gun outside his home. "That level of fear and that level of helplessness that you feel, it doesn't compare to anything else I've felt in my life."
At the time of the robbery, Young was heading to one of D.C.'s newest hotspots—The Wharf—when his life changed. He was walking down a well-lit section of M Street at about 7:45 p.m. Wednesday when two men approached him—one of them had a gun. When asked how he felt when he saw someone point a gun at him, he replied "scared."
"Terrified. You know, when I talk to people about this… you're scared. There's no man card involved. I was defenseless," explained Young, who's a political comedian and host of 'No Things Considered' at the D.C. Examiner. The men ran off with his cell phone.
Details: Last night I was robbed at gunpoint by 2 men in DC by the new @TheWharfDC on the way to get coffee at @dolcezzagelato at 7:45pm.
They got my phone and tossed me around while people watched from a half block away. Then they ran off.
Thanks to @DCPoliceDept for your help.

— Tim Young (@TimRunsHisMouth) January 18, 2018
Young soon realized that the unwillingness of the complacent population waiting for someone else to help was also a concern. Two people called 911 after the theft had already been over but the "rest of the folks walked off." "They just stood by and watched as I was yelling for help. 'Help, I'm being robbed!' They stood by and watched," recalled Young. But the attack made Young change his stance on gun ownership.
But in Washington DC, it won't be easy to go about it in law-abiding and legal manner, in fact, criminals have a much easier time accessing weapons than the good people of the public because they simply skirt the law. The District is one of the toughest places in the country to get a permit to carry a concealed weapon. "When you're in an instance where there's a gun is pointed at you and your life is being threatened for your property and no one's going to help—and now I know that no one's going to help—I want to feel more secure. I want to feel safe, and I have something to defend myself with," he said.
Young also said that he thinks the only ones who are against gun ownership, are those who have never been in a situation like he was put in. "I think a lot of those people who are opposed to having a conceal carry permit and being able to own a weapon have never had one pointed directly at them when they have nothing on them," Young said.
When asked how the situation would have gone differently had he had a gun, Young told Bruce Johnson on Off Script that he probably would have pulled it out to defend himself.
The comedian now has no intention of ever being a soft target for criminals again.