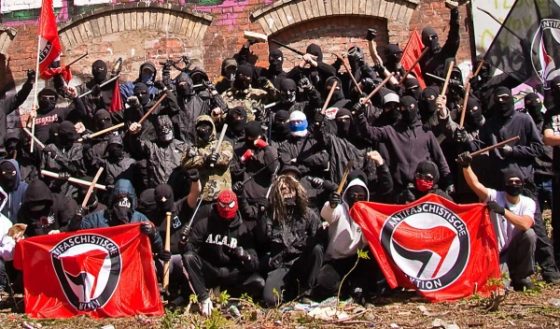 According to a new Rasmussen poll, 31% of likely voters believe that a Civil War is coming soon. And most voters fear that the political violence is coming from opponents of the president's policies.
This isn't in contrast to the views during Barack Obama's second term, which was that again, opponents of the sitting president's policies were feared to be the violent ones.
Thirty-one percent (31%) of Likely U.S. Voters say it's likely that the United States will experience a second civil war sometime in the next five years, with 11% who say it's Very Likely. A new Rasmussen Reports national telephone and online survey finds that 59% consider a second civil war unlikely, but that includes only 29% who say it's Not At All Likely. (To see survey question wording, click here.) –Rasmussen Reports
Thirty-seven percent of Democrats are fearful that a second civil war is at hand, while only 32% of Republicans and 26% of voters not affiliated with either major party feel as scared of another civil war. 59% of all voters are concerned that those opposed to President Trump's policies will resort to violence.  33% of voters are Very Concerned. This compares to 53% and 28% respectively in the spring of Obama's second year in office. Thirty-seven percent don't share that concern, including 16% who are Not At All Concerned.
Coupled with politicians making comments that elude to the belief that another civil war is imminent, and fascist groups like Antifa who have openly called for violence against those with whom they disagree, history's future does appear rather bleak.
The video below will give several examples of liberal business owners denying services to conservatives or Trump supporters. It also contains some cursing, however, it is all censored.
Most voters across the partisan spectrum (from left to right) are concerned about political violence from those opposed to Trump's policies, although Republicans are the most likely to be Very Concerned. The level of concern is about the same among Republicans, Democrats and unaffiliated voters when it comes to the threat of violence from those critical of the media's coverage of Trump.  Women and those under 40 are more worried about a possible civil war than men and older voters are.
https://www.shtfplan.com/headline-news/liberals-announce-their-plan-to-destroy-normal-americans-in-civil-war_04102018
*Rasmussen Reports intends to release new data tomorrow on the level of anger voters feel toward the current policies of the federal government and the media.
**You can read Rasmussen's entire polling report by clicking here.